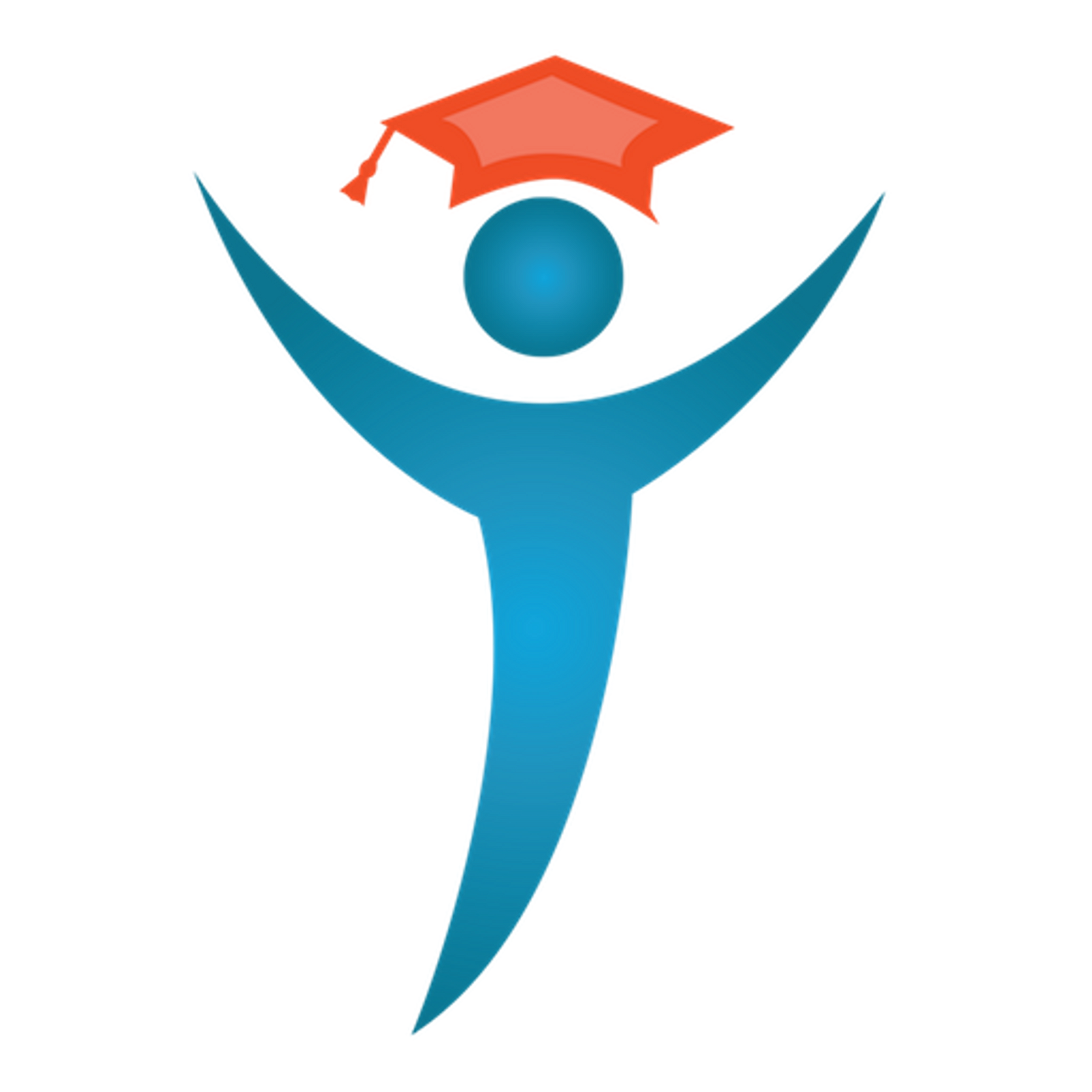 MS in Germany
Your trusted consultancy for pursuing higher education in top German Public Universities.
Uni Assist, or the "University Application Service for International Students," processes applications from international students on behalf of its member universities. In this blog, we provide a step-by-step procedure for searching universities, the courses they offer, and how to apply to those universities.
1. Searching for Universities
To search for university and courses, go to Uni-Assist home or index page.
On the left hand side, you will find COURSE CATALOGUE
Enter the details of Search Criteria.
Click on Advanced search to get more search options.
Select the semester (winter or summer), university and the type of degree (Bachelor or Master).
All the courses that satisfy your search criteria will be displayed on the right side of the page.
Click on show details below the name of a particular course to get all the detailed information about the same.
If you wish to add the course to your selection list, click on select at the right corner below the course name. That course will be added to your selection list.
You can search for different universities and courses by changing your search inputs.
2. Viewing Selected Courses
To view the list of courses that you have added in your selection list, click on the floppy disc icon at the top right corner. The number of courses selected by you is shown in the brackets near the icon.
'My Selection List' gets displayed with all the selected courses.
Uni-assist handling fee is displayed for every course.
You can remove any course from the list by clicking on Remove.
3. Answering Additional Application-Related Questions
Click on 'Show additional application-related questions' to complete your application.
In this page, you have to answer questions about your apprenticeship, prior work experience and education in Germany. You can give details of up to 4 such instances. If you do not have any such experience you can leave it blank.
Next, you have to fill in details of studies, apprenticeship and work experience outside of Germany. Here, you have to fill in details of college education, internships and work experience. School education details are not required here.
In this section, you have to provide details of all periods of time before applying for this course. You can also give details of periods of no activity if you have any break period by entering the time period and mentioning "no particular activity".
If you are attaching a CV, this section can be left blank as your CV will carry all the information. Make sure that your CV contains information about your breaks or periods of no activity.
Click Save at the bottom of the page to save the details.
Some courses have additional "Degree-related questions" and "Course of study-related questions".
Click on those tabs if they show up and fill in the relevant information
4. Verifying Documents
Before submitting the application check if all the required documents have been uploaded.
Click on My Applications dropdown and select documents to view the documents you have uploaded
The SOP is different for each university. Make sure to upload the appropriate document.
5. Paying the Fee and Submitting the Application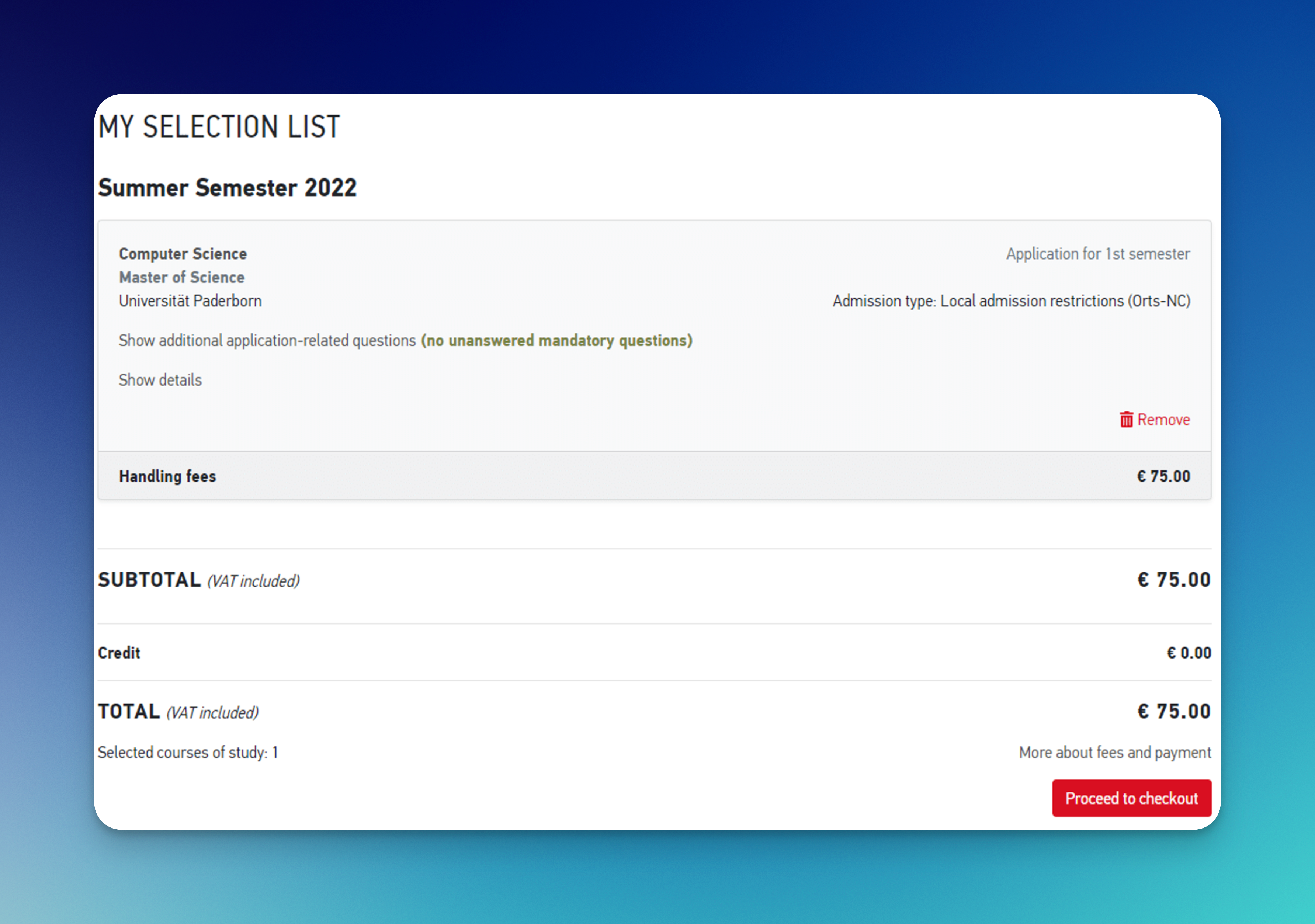 In the main page of your profile, click on the floppy disc icon at the top right to display the selected courses.
The page shows the course and uni-assist fee details.
Please note that the fee will be debited from your credit card for all the selected courses. If you wish to apply only for a particular course at a time, remove the other courses from the list temporarily while making the payment.
The fee for the first application is 75 Euros. The fee for every subsequent application is 30 Euros.
Click on Choose payment option.
Choose Credit card as the payment method.
Check the three boxes and click on To payment process.
Enter your credit card details and click on Pay.
Once the payment is completed, you can submit your application.
Read the notice, terms and conditions and click on submit online button.
Click on the print application button, pdf file of your university application will be generated
Finally take out the print out of your application along with all documents you have allocated for it.
6. Viewing the Applications
To view your applications, click on My Applications dropdown and choose Application Overview.
All your chosen applications will be displayed.
Written by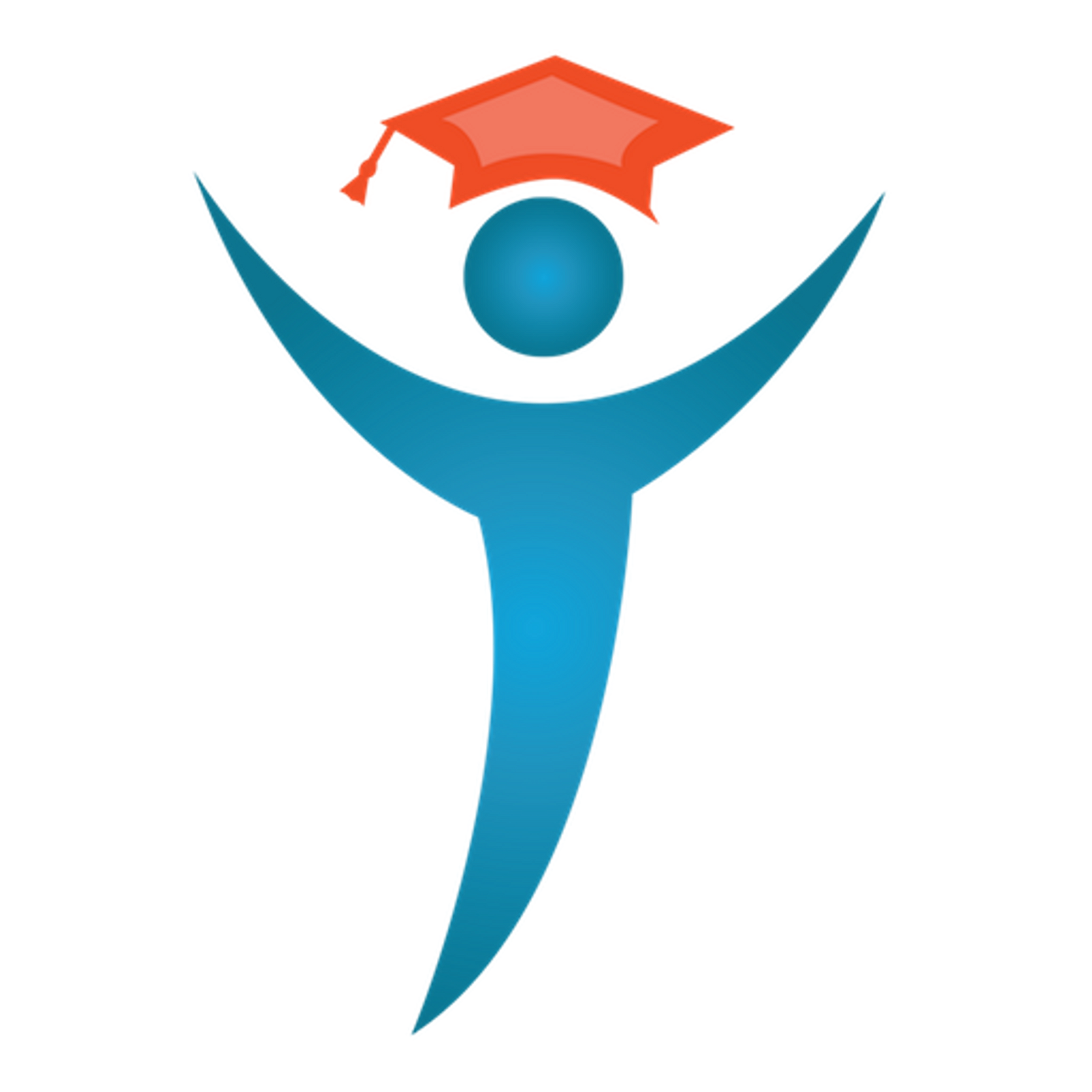 MS in Germany
Your trusted consultancy for pursuing higher education in top German Public Universities.