So, you have decided to go for higher education in Germany and are bombarded with all types of questions. Questions such as "How can an international student gain admission to one of the top public universities in Germany?", "Should I learn German in order to study in Germany?", "What about my accommodation during my university program in Germany?", or if you are from a tropical country such as India, you might be wondering "How will I get used to the German climate?".
This article aims to answer every question a student like yourself will have before embarking on a journey that will change your life in ways you would have never imagined. Ready? Read on!
One of the greatest thinkers of the modern world had this to say about education.
"An investment in knowledge always pays the best interest." – Benjamin Franklin
If you have decided to pursue higher education from a prestigious university, and are ready to invest your time, energy, finances, and other resources into it, Benjamin Franklin would have been proud of you. Staying back in your home country for higher education is much simpler as you will have access to all the information about the university of your choice, its faculty, accommodation etc. If you want to explore overseas opportunities in your endeavor to seek knowledge, a thorough research and preparation goes a long way to put you in an institute that best suits your interests and skill sets.
Easier said than done!
What's The Deal About Studying In Germany?
One of the challenges that students who want to study in Germany face is lack of easy access to credible and reliable sources of information. Unlike other more popular educational destinations such as the US or the UK, the number of students who prefer Germany is relatively lesser. Almost everyone knows someone who is studying or has completed higher education from these countries. Therefore, it's simpler for them to find all the information. But Germany? Well, it's a different ball game altogether.
When I wanted to do my Master's from the 'land of ideas', I really found it hard to find someone within my circle who is either already there or has completed their education from Germany. Even the World Wide Web had little information in English. As I painstakingly put together each piece of the jig-saw puzzle, I realized that one day I will be able to help other students.
| | | | | | |
| --- | --- | --- | --- | --- | --- |
| Aspect | Germany | USA | Canada | UK | Australia |
| Tuition Fees | Low or none (public unis) | High | Moderate to high | High | High |
| Application Process | Centralized (Uni-Assist) & direct | Direct applications | Direct applications | Centralized (UCAS) & direct | Direct applications |
| Language Requirements | German or English | English | English | English | English |
| Part-Time Job Opportunities | Abundant | Depends on visa type | Available with some restrictions | Depends on visa type | Depends on visa type |
| Living Costs | Moderate | High | Moderate to high | High | High |
| Post-Study Work Visa | 18-month job-seeking visa | Optional Practical Training (OPT) for 1-3 years | Post-Graduation Work Permit for up to 3 years | Graduate Route visa for 2 years | Temporary Graduate visa for 2-4 years |
| Course Offerings | Extensive range | Extensive range | Extensive range | Extensive range | Extensive range |
| Quality of Education | High standard & renowned institutions | High standard & renowned institutions | High standard & renowned institutions | High standard & renowned institutions | High standard & renowned institutions |
| Cultural Experience | Rich cultural heritage & lifestyle | Diverse & multicultural | Diverse & multicultural | Rich historical culture & modern lifestyle | Diverse culture & outdoor lifestyle |
This article aims to answer some of the most frequently asked questions students have about studying in Germany. The questions answered in this article are:
Can International Students Study In Germany In English?
The short answer to this question is yes, you can. Most courses (engineering and technology) in German universities are taught in English.  Barring students who are native speakers of the English language, (students from the US, the UK, Republic of Ireland, Canada, Australia, and New Zealand) all other students are required to produce a certificate of English language proficiency such as TOFEL or IELTS tests.
If you are applying for a master's program and the medium of instruction in your bachelor's degree was English, including examinations, some German universities accept a certificate issued by your university declaring the same instead of TOFEL or IELTS certificate.
How To Study In Germany For Free?
As a progressive nation, Germany aspires to provide free education at all levels including higher education. This applies to students from all over the world. However, this is applicable to only public universities funded by the federal states.  So, if you choose one of the public universities in Germany, you don't have to pay any tuition fees.
One exception is the state of Baden-Württemberg. Public universities in this German state charge a nominal tuition fees of 1500 euros per semester. Approximately about 60% of all the universities in Germany are public universities.
How Much Does It Cost To Study In Germany?
It largely depends on which university you choose to study as tuition fees will form a major chunk of your educational costs. Assuming that you choose a public university with free tuitions, accommodation will be the highest component of your expenses.
A host of other factors such as travel expenses, your food habits, general life style, and cost of study materials contribute significantly to your expenses. As an approximate indication, you may want to consider the minimum amount that you need to deposit in your blocked account stipulated by the federal government for international students, which is 11,208 euros per year.
What Are The Eligibility Criteria To Study In Germany For International Students?
In addition to aforementioned English language proficiency, your overall academic record, especially in the qualifying course, plays a significant role in getting an admit in German universities. Your overall score in the qualifying course will be converted to German grading system, a scale between 1 to 4 where 1 is the best possible grade. Most German universities set the minimum grade at 2.5 and a few relax this to 2.75.
If you are proficient in German, minimum B2 level, you can apply for courses taught in German if your German grade is more than 2.75. There are a host of other factors such as work experience, publications in renowned journals such as IEEE, German language proficiency, GRE score etc. that determine your qualifications.
Can I Study In Germany Without A GRE Score?
Although some top German universities have
GRE
score as a prerequisite to apply for some courses, most courses do not have it as an eligibility criterion. However, having a good GRE score significantly improves your chances of getting an admit especially if you are applying for highly sought-after courses such as Automobile Engineering or
Artificial Intelligence
.  It's highly recommended to check the eligibility criteria of the course and consider the overall strength of your profile before you decide to invest your time and energy in preparing and giving the GRE test.
Is It Mandatory To Learn German To Study In Germany?
Since most of the courses in engineering and technology streams are taught in English, it is not mandatory to learn German to study in Germany. However, there are some universities that stipulate a minimum proficiency (A1 or A2) as an eligibility criterion.
It must be noted that learning German is much more than meeting eligibility criteria. You must also consider factors such as dealing with locals as a part of your daily life, shopping at the grocery for instance. It becomes all the more significant if you are planning to fund your living expenses by the way of part-time jobs.
Are International Students Eligible For Part-Time Jobs While Studying In Germany?
Yes, international students can work part time while pursuing higher education in Germany. German law allows international students to work for 120 full or 240 half days in a year. It's advisable to check your university's regulations as most universities dictate that you cannot work for more than 20 hours per week during the term. You will be allowed to take up full time employment during the vacations though. Be sure to check tax regulations and additional work permit requirements if you are in a town where the unemployment rate is high.
What's The Application Process To Study In Germany?
For international students, there is a non-profit organization called
Uni-Assist
which screens the applications and forwards them to respective universities provided all the eligibility criteria and university requirements are met. All the applications will have to submitted online on their portal and where applicable, hard copies of documents need to be sent to their physical address. Please keep in mind that not all German universities are affiliated to Uni-Assist. In such cases, applications need to be submitted directly on the university's portal.
Uni-Assist charges 75 euros for the first application and 30 euros for each subsequent application. This payment should be made before the university's deadline to accept the applications.
What Are The Job Prospects After Completing Higher Education In Germany?
Germany is one of the leading economies in the world and the largest in Europe. As one of the leaders in the advent of technology and innovation, Germany offers a variety of job opportunities.  It is home to some of the biggest names in the business world such as Siemens, Mercedes-Benz, SAP among others. Other multi-national companies such as Intel and Microsoft also have a huge presence here.
Its thriving economy is always looking for skilled and competent engineers from all over the world.  A lot of international students find challenging jobs with some of the highest salaries in the job market.  What's more, all international students are eligible for 18 months of job seeker visa upon successful completion of the program.
What About Industry Exposure And Internships For Students In Germany?
Germany is home to some of the best companies in a variety of sectors. Whether it is automobiles or software, you will find a lot of opportunities for internships. These companies have well defined internship programs that are designed to orient students towards working in a professional set up. In addition to imparting technical knowledge and skills related to a specific area, internships also impart necessary skills such as working under tight deadlines, working together as a team, and other professional qualities expected of an employee.
Most German universities have tie ups with the industry for research purposes. This helps the students to be a part of the research program thereby gaining invaluable knowledge and experience. This will certainly boost the chances of finding employment after the successful completion of the program.
How To Create An Optimized Shortlist Of Courses To Increase The Chance Of Admission?
Creating a shortlist of courses is perhaps the most strategic step you will take to study in Germany. There are hundreds of universities each offering several courses in every branch. Which means you will be choosing from a list containing several hundred courses. By creating a shortlist of courses based on your interests and the overall strength of your profile, you significantly increase the chances of getting an admit. For example, if you have not taken GRE test, there is no point in applying for courses that require a GRE score.
Check for the eligibility criteria and other requirements of each of the courses and map them to your profile. You might also want to consider other factors such as scope for part-time work in the city/town, cost of living, and climate before creating the shortlist.
What Are My Accommodation Options While Studying In Germany?
There are two kinds of accommodation you can get in Germany as a student. The economical option – student unions' halls of residence and the private accommodation tending to be more costly compared to the first option.
Deutsches Studentenwerk:
Student halls of residence owned and maintained by Studentenwerk (Student Services Organization) are present in every university town. This is the most affordable type of accommodation, averaging around 240 EUR per month. The 181,000 placements are in high demand, and it is therefore advisable that you apply for this housing as early as possible. This is done through the website of the Studentenwerk administration local to your chosen university.
Numerous types of housing are available from Studentenwerk. The cheapest and most sociable option would be a room on a floor with a communal kitchen, bathroom and living space. You could also opt for self-contained apartments with between two and seven bedrooms. For a more private residence, there are single and double apartments available which are also a little pricier. Price also fluctuates depending on level of furnishing. You can apply for housing with basic furnishing, typically entailing a bed, desk, wardrobe and shelving, or unfurnished for a cheaper price.
Private Accommodation
There is also the opportunity to rent accommodation from a private landlord or estate agent. Prices fluctuate greatly depending location and quality of the apartment, however the price of housing in Germany averages around 210 to 360 EUR per month (although in major urban centers the price could be higher). To save on cost, consider living with roommates in flatshare. Wohngemeinschaft, or WG as the Germans call it, is very popular among university students.
Industry Exposure And Internship Options For Students In Germany
German universities have a lot of tie ups with the industry mainly for research purposes. Research internships offer students the excellent opportunity to work with professors and researchers, thus being a part of the ongoing research at German universities and research organizations. For this, you would need to find out what kind of research is going on in your field at various German universities and research organizations.
Finding the right internship adds a lot of value to your CV and also imparts practical knowledge that's required to land that dream job.
How Are The Research Facilities And Faculty At German Universities?
Research in Germany takes place in a number of settings. These include universities, non-university institutes, companies and institutions run by federal or state ("Länder") authorities. Overall, there are approximately 1000 publicly funded research institutions in Germany; in addition, there are also numerous research and development centers run by private firms.
The Research Map produced by the German Rectors' Conference (HRK) presents key research priorities of German universities and the universities of applied sciences. This database is available in English and German.
The Research Explorer database contains entries on more than 23,000 institutes at German universities and non-university research institutions, and is searchable by geographic location, subject area and other structural criteria.
The Higher Education Compass offered by the German Rectors' Conference (HRK) contains entries for over 20,000 international research partnerships involving German higher education institutions and is updated on an ongoing basis.
What Are The Job Prospects For International Students In Germany?
Germany is the largest economy in Europe and offers excellent job opportunities. If you want to stay in Germany to find work after graduating, it's a good idea to start planning for this while you're still a student. It's highly beneficial to have proficiency in the German language to find work in Germany, as the number of jobs open to you will be very limited without it.
A large number of international students stay back after completing their graduation and pursue work after study in Germany. Some even hope to stay in Germany permanently after completing their studies. Such positivism emanates from the fact that Germany has a very accommodating work after study program for international students. But to take advantage of this opportunity, students need to be familiar with the policies and visa rules under which they can work after study in Germany.
What Type Of Visa Do I Require To Study In Germany?
Once you have been accepted to a German university, you must apply for Visum Zu Studienzwecken, the German student visa. the place where you should apply for your visa is the German Embassy or Consulate in your country. First, you need to schedule an appointment for a visa interview. On the day of the interview, you should offer your visa application documents. Additionally, you will need to respond to the interview questions that the consular officer prepares in order to closely examine you as a potential visa candidate.
What Is The Best Resource To Find Information About Studying In Germany?
There are many resources that offer excellent information about studying in Germany. However, the official website 
DAAD
 is the best resource to find all the information you need.
The Bottom Line
Studying in Germany can be a very rewarding experience. You have to plan diligently and make sure that you choose the right course that is in tune with your interests, strengths, and overall profile. Make sure that you apply well before the university deadline to improve your chances of getting an admission. One of the most crucial documents is your Statement of Purpose (also known as the motivational letter). This document tells the admission committee that you are an ideal candidate to the program of your choice by highlighting your academic record and demonstrating your motivation to seek knowledge in the field of your choice. It should talk about the exact course and the university you are applying for.
Written by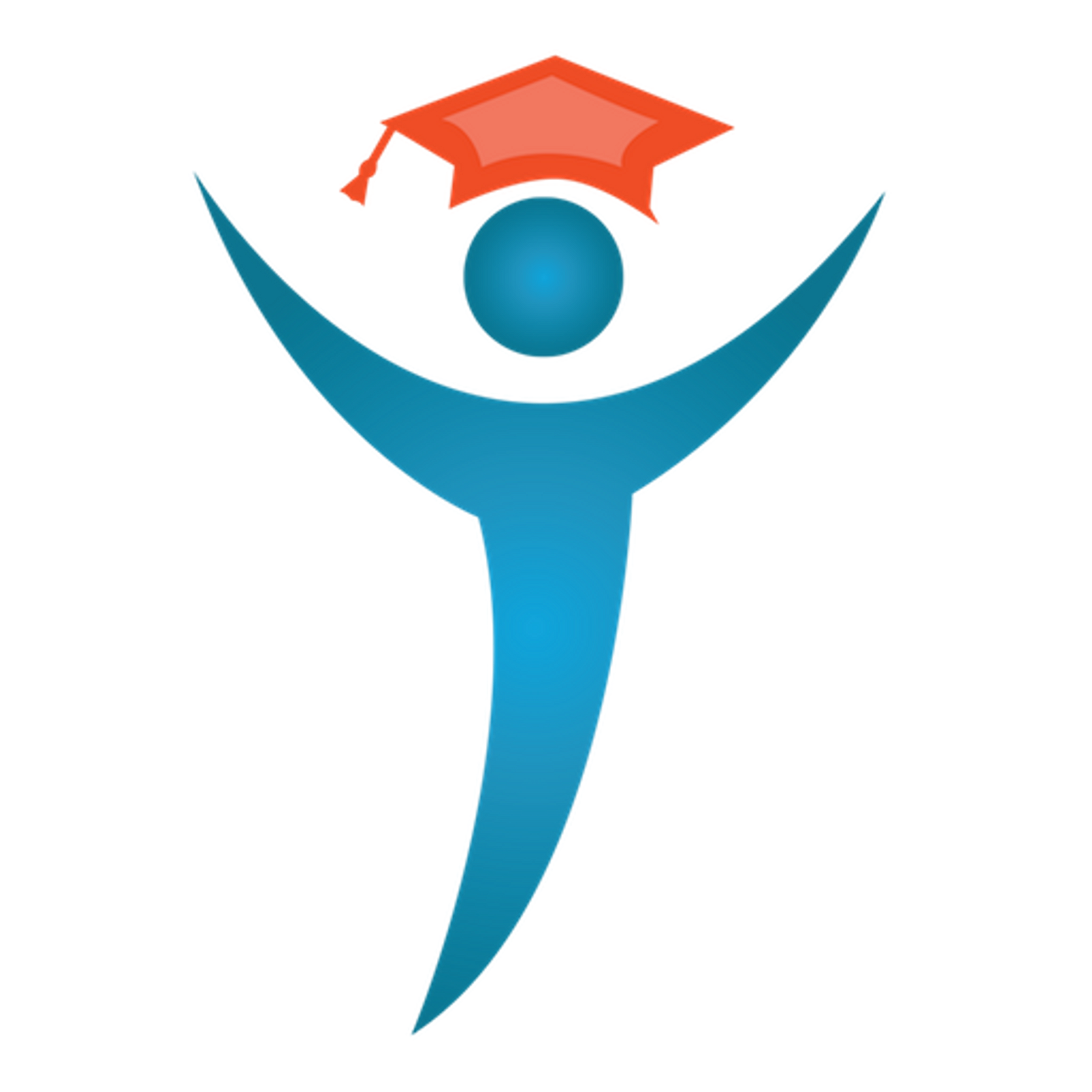 MS in Germany
Your trusted consultancy for pursuing higher education in top German Public Universities.