Germany is home to many renowned universities that are highly ranked in the QS World rankings. Studying in Germany, especially for a Master's degree, can define your career. Germany is one of the most affordable study destinations in Europe, thanks to the no-tuition fee policy of public universities. However, even though tuition is free, there are other costs for which you will have to pay. On average, an international student requires approximately 850 Euros per month to live in Germany. The good news is that there are several excellent scholarship programs in Germany available to international students.
This blog will discuss the most popular scholarship programs for international students in detail.
Prominent Scholarships in Germany for International Students
There are various scholarships available for international students studying in Germany. These scholarships can be government-funded, private, or sponsored by universities. Each scholarship has specific eligibility criteria that you must meet. The most common requirements are good academic performance and proficiency in the German language.
DAAD Scholarship Programs
Deutscher Akademischer Austauschdienst (DAAD), or the German Academic Exchange Service, is a joint venture of Germany's higher education institutions. It is the world's largest funding organization, supporting over 100,000 German and international students, especially those from developing countries. To enable world-class education for students worldwide, DAAD offers a wide array of scholarships in Germany.
Key Features
The scholarships are generally given as monthly payments, currently set at 861 Euros for graduates and 1200 Euros for doctoral students.
The duration of the scholarship varies according to your study program.
The scholarship period for Master's courses usually starts on October 1st of the following year, but it can start earlier if you have to complete a German language course before your actual program starts.
A fixed travel allowance is also provided.
The scholarship also covers personal liability insurance and allocates payments towards health and accident coverage.
Research scholarships include a one-off research allowance.
Some scholarships facilitate family benefits or provide funds for language courses.
Eligibility Criteria
DAAD scholarships are mostly focused on graduates and doctoral students.
DAAD scholarships are awarded to international students who aspire to pursue a full-time course in Germany, which mandates in-person attendance.
You should have completed your Bachelor's degree within the last six years.
If you are pursuing your Bachelor's degree at the time of application, you are still eligible to apply, but you should have completed the degree by the time the funding begins.
You can also apply if you are already in your first year of a two-year course in Germany.
The language requirements are specific to each program; however, the minimum language requirement for a DAAD scholarship is a band score of 6 in IELTS or 550 (paper-based), 213 (computer-based), and 80 (internet-based) in TOEFL. In some cases, a medium of instruction certificate from your university might be accepted in place of IELTS or TOEFL scores.
Popular DAAD Scholarships for International Students
How to Apply?
Application procedures will be different depending on the scholarship program you are applying for.
The Application Procedure section under the Call for Applications in the scholarship database portal will guide you on how to apply.
Select the Scholarship program you wish to apply for.
Click on the tab Submit Application.
Fill the application and submit it.
Deutsch land Stipendium National Scholarship Program (Germany Scholarship)
Source:  Karlsruhe university
The Deutschlandstipendium, which translates to German Grant, is a public-private collaboration supporting students with outstanding academic records from all corners of the world. It is one of the most sought-after scholarships in Germany. Participating universities equally divide the grant and use it for the scholarship of qualifying students.
Key Features
The Germany Scholarship is awarded to eligible students, regardless of their nationality and income.
Private organizations and individual contributors sponsor 150 Euros per month, and the Federal government contributes 150 Euros more, resulting in a total of 300 Euros as a monthly payment to the selected students.
The scholarship is generally awarded for two semesters, but the university may extend it later for the entire period of study.
This scholarship provides additional benefits such as mentoring programs, internships, and networking events.
Eligibility Criteria
The scholarship is awarded by participating universities. Hence, you must meet the requirements of the individual university to qualify for the grant.
After the initial grant period of two semesters, the university will review your eligibility to ensure you still meet the scholarship requirements. This is necessary for private funding to continue.
Doctoral candidates and students enrolled in federal universities are not eligible to apply for this scholarship.
Besides academic performance, personal achievements, resilience, social awareness, and commitment are essential considerations for qualifying.
Any student who is already receiving a monthly grant of 30 Euros through another scholarship program is ineligible to apply for the Germany Scholarship.
How to Apply?
Since the scholarship is handled by individual institutions, you must contact the relevant authorities at the particular university to apply.
The infographic map in the link below illustrates all the German universities participating in the Deutschlandstipendium National Scholarship Program.
Erasmus+ Scholarships in Germany
Erasmus+ is an EU-wide grant program funded by participating EU member states. The estimated budget for the 2021-2027 program is about 26.2 billion Euros. It is a great option for international students who want to pursue full-time study programs that require them to study in two universities in two different countries participating in the Erasmus program. The Erasmus Mundus Joint Master Degree Scholarships are available for students who wish to pursue Erasmus Mundus Joint Master Degrees (EMJMDs). You can find participating German universities from the EMJMD catalogue. Erasmus+ scholarship programs in Germany are very popular among international students.
Key Features
The Erasmus Scholarships will cover your travel, living allowance, and study costs in the program.
The Scholarships fund the one-year period that you spend in Germany as part of the student exchange.
Most major universities in Europe participate in the Erasmus program.
Eligibility Criteria
Students seeking to pursue a Master's course can apply for Erasmus scholarships.
You can apply if you are still in the final year of your Bachelor's degree and will be able to complete your degree before your Master's program commences.
Your program must include two study periods in two countries that are different from your country of residence.
The universities in both countries should have signed the Erasmus Charter for Higher Education.
How to Apply?
Applicants have to apply online by following the steps mentioned below.
Create an EU login account before filling the application.
Register in the Organisation Registration System and obtain an Organisation ID.
Fill out and submit the application form.
The National Agencies will evaluate the applications, and the results will be communicated.
You can get a complete list of EMJMD scholarships from this EMJMD catalogue.
Heinrich Boll Foundation Scholarships
Heinrich Boll, a well-known political foundation in Germany, offers scholarships to students at different education levels, including undergraduate and graduate studies. The scholarships are highly competitive, and approximately 1200 students are awarded them every year. The foundation prefers students who are passionate about environmental issues and have a strong commitment to social justice. This reflects their dedication to promoting green politics and sustainability. The foundation supports deserving students financially and promotes the next generation of leaders who will drive positive change in their communities and beyond.
Key Features
Non-EU students pursuing a Master's program are eligible for a monthly stipend of 861 Euros along with other individual allowances.
Doctoral students receive a monthly stipend of 1200 Euros and a mobility allowance of 100 Euros per month. They are also eligible for additional individual allowances.
The funding period for Master's programs is the regular period of study, which can be extended by a semester. For PhD programs, the funding period is 3 years (2 years plus a 1-year extension if required).
Scholarship holders can also receive funding for a limited period of study abroad.
The application deadlines are on March 1st and September 1st.
The scholarship screening process consists of two rounds of interviews.
Eligibility Criteria
Students from all countries are eligible to apply for this foundation's scholarships. However, students from non-EU countries can only apply for scholarships in master's degrees.
Students studying in state or state-recognized universities, universities of applied sciences (Fachhochschule), and universities of arts are all eligible to apply.
The foundation considers excellent academic records, social commitment, political interest, and convincing reasons for applying for this scholarship while evaluating your application.
Proficiency in the German language is mandatory. You should have completed at least level B2 or DSH 2 in German and provide a certificate for the same.
You can apply for the scholarship before your program starts, but you should send proof of enrollment along with your application.
The latest you can apply is during the first semester of your program.
How to Apply?
The foundation accepts only online applications. The application portal opens approximately six weeks before the application deadline.
Upload the required documents and provide the necessary information.
Submit the application before the deadline.
Konrad-Adenauer-Stiftung (KAS) Scholarship Program
The Konrad-Adenauer-Stiftung Scholarships are awarded to international Master's and Doctoral students to facilitate their studies and research in German universities. Currently, recipients of the scholarship come from 55 countries and pursue education in various fields, such as sciences,
medicine
, law, and music. The scholarships aim to encourage intercultural dialogue, build global networks, and make German universities truly international.
Key Features
The scholarship program provides financial assistance, personal guidance and mentoring, access to a worldwide KAS network, and a seminar program.
Students pursuing Master's programs receive a monthly scholarship of 861 Euros for a period of two years.
PhD students are eligible for a monthly scholarship of 1200 Euros for a period of three years.
The fees of courses directly related to the recipient's studies at a German university will be refunded up to 1500 Euros per semester. However, enrollment and annual re-registration fees will not be refunded.
In addition to the monthly allowance, the scholarship offers options for subsidized health care insurance, family allowance, and children's allowance, provided the recipients meet certain conditions.
The foundation has local university groups (Hochschulgruppen) managed by the representatives of the foundation (Vertrauensdozenten). They help the recipients settle down in the new environment and plan diverse programs every semester.
Eligibility Criteria
International students aspiring to pursue a Master's degree or PhD and stay for at least four semesters at a German university can apply for this scholarship.
You must have above-average academic performance.
Proficiency in the German language is mandatory. You must have completed at least B1 level in German.
You should be actively involved in voluntary work in your home country and have distinct political views.
How to Apply?
There are two ways to apply for this scholarship.
International students living in their home country must apply through the KAS Foundation office in their country or region. Check out the foundation office India website for instructions on how to apply.
If you are already living and studying in Germany, you can apply for a scholarship through the domestic selection program. This procedure is completely online. You have to register in their portal and upload the required documents.
Friedrich-Ebert-Stiftung (FES) Scholarship Program
The FES Scholarship program is based on the fundamental and crucial principle of promoting and encouraging young talents. By providing financial support to students, the program aims to help them develop their skills and realize their full potential. The FES Scholarship program has been extended to support and provide grants to a total of around 2,700 students, which is a significant increase from the previous year. This expansion ensures that more and more deserving students are assisted in achieving their academic goals and dreams. Moreover, the program has taken a step towards internationalization, as it will be granting scholarships to 40 international students as well.
Key Features
International FES scholarship holders receive 830 Euros per month for Bachelor's programs and 850 Euros per month for Master's programs during their regular period of study.
Doctoral students receive 1200 Euros per month for two years, which can be extended up to a maximum of three years.
Recipients are also eligible for a family allowance of 276 Euros and a refund of healthcare costs.
Any income exceeding 400 Euros will be credited against the scholarship.
The application process takes four to seven months.
FES expects scholarship holders to demonstrate above-average performance in their study programs. At the end of each semester, a report must be submitted detailing the scholarship holder's academic performance and social engagement.
Eligibility Criteria
Students pursuing their Bachelor's, Master's, or PhD from public or state-approved universities and polytechnic colleges (FH) are eligible to apply for this scholarship. All academic subjects are considered.
Proficiency in German language is mandatory. You must fulfill one of the requirements mentioned below:

German language test for university entrance passed with at least DSH-2
Test German as a Foreign Language passed with at least level 4
Telc C1 Hochschule
German Language Diploma of the Standing Conference Level II
Certificate C1 of the Goethe-Institut
You can apply before or at the beginning of the first semester.
Applications for Bachelor's scholarships can be sent until 3 semesters before finishing the standard period of study. For Master's programs, the applications have to be sent by the end of the first semester.
Your social and personal attitudes will play a significant role in your selection.
How to Apply?
After the initial screening, there will be two rounds of interviews. The first round will be with an FES liaison lecturer from your department, and the second round will be with a member of the scholarship committee.
University-Specific Scholarships
When it comes to funding your studies, there are a variety of sources available to you. In addition to scholarships that are funded by the government and private foundations, many universities also offer their own scholarships. These scholarships are specifically designed to support students who are enrolled in a particular university.
While the competition for these scholarships may still be fierce, you may have a better chance of receiving one of these awards than you would with a more general scholarship. This is because the number of applicants will be smaller, as the scholarship is only open to students who attend that specific university.
If you are interested in applying for a university-specific scholarship, be sure to check with your school's financial aid office. They will be able to provide you with information on the scholarships that are available and the application process.
Hamburg University Merit Scholarship Program
Hamburg University provides an opportunity for international students to apply for a scholarship. The scholarship is open to students who are currently enrolled at the university, and it covers various expenses such as tuition fees, accommodation, books, and other academic-related expenses. Students who are awarded this scholarship will have more time to focus on their studies, participate in extracurricular activities, and explore the city of Hamburg and its culture. Applying for this scholarship is a great opportunity that international students should not miss out on!
Key Features
The scholarship provides a monthly funding sum of 850 Euros.
It covers a funding period of two semesters, and students can re-apply for the scholarship once the funding period ends.
The application deadlines fall on April 15th and October 15th for the subsequent semesters.
The entire application process generally takes 6 to 8 weeks.
Eligibility Criteria
Applicants must be pursuing an academic degree program at Hamburg University that lasts for at least two semesters. They can apply after completing one semester.
Social and financial needs are also considered in awarding the scholarship.
How to Apply?
Interested applicants can apply online using the application forms for the respective semesters.
For more information about this scholarship program, please visit
Porsche and RWTH Aachen Scholarship
Porsche and RWTH Aachen University have started a scholarship program for Computer Science students as part of the RWTH Education Fund. The program aims to help deserving students financially so they can focus on their studies. The scholarship covers tuition fees, accommodation expenses, and other study-related costs. Students will also have opportunities to learn from industry experts, attend seminars and workshops, and participate in internships. They will have access to RWTH Aachen University's state-of-the-art facilities and resources, including the latest computer hardware and software, cutting-edge research labs, and a vast library of academic resources. This scholarship program is a great opportunity for students to excel in their academic careers and prepare for a successful future in the field of computer science.
Key Features
Scholarship recipients receive a monthly stipend of 356 Euros for one year.
Students can reapply for the scholarship after the initial scholarship period ends.
The program offers opportunities to make contacts with Porsche through internships and placements.
Eligibility Criteria
This scholarship program is exclusively for students pursuing a Master's in Data Science, Media Informatics, or Software Systems Engineering, or a Bachelor's or Master's in Computer Science at RWTH Aachen University.
How to Apply
You can apply for the scholarship by completing an online application form during the application period.
The university will assist you with the application process.
For complete information about the scholarship program, please read the details provided here.
Conclusion
Studying in Germany is a rewarding experience as German universities offer excellent education, infrastructure, and international exposure. Receiving a scholarship to study in Germany is the icing on the cake. Most scholarships offer a monthly stipend that can cover expenses. This blog has provided extensive details about prominent scholarships in Germany. The key features and eligibility criteria will help you choose the right scholarship. Apply before the deadlines and enjoy a burden-free education in Germany!
FAQs
Q: Are international students eligible for scholarships in Germany?
A: Yes, international students are eligible for many scholarships in Germany. Some scholarships are exclusively for international students, while others are open to both German and international students.
Q: What are the eligibility criteria for scholarships in Germany?
A: The eligibility criteria for scholarships in Germany vary depending on the scholarship program. However, most scholarships require good academic performance, proficiency in the German language, and social commitment.
Q: How do I apply for scholarships in Germany?
A: The application process for scholarships in Germany varies depending on the scholarship program. Some scholarships require you to apply through the university, while others require you to apply through the scholarship provider's website. You should carefully read the application guidelines for each scholarship program before applying.
Q: What are the benefits of receiving a scholarship in Germany?
A: Scholarships in Germany typically provide a monthly stipend, which can help cover living expenses. Additionally, some scholarships offer benefits such as health insurance, travel allowances, and funding for study-related expenses.
Q: When should I apply for scholarships in Germany?
A: The application deadlines for scholarships in Germany vary depending on the scholarship program. You should carefully check the application deadlines for each scholarship program and plan to apply well in advance of the deadline.
Q: How competitive are scholarships in Germany?
A: Scholarships in Germany can be very competitive, especially for international students. However, if you have a strong academic record and meet the eligibility criteria for a scholarship program, you have a good chance of being selected.
Written by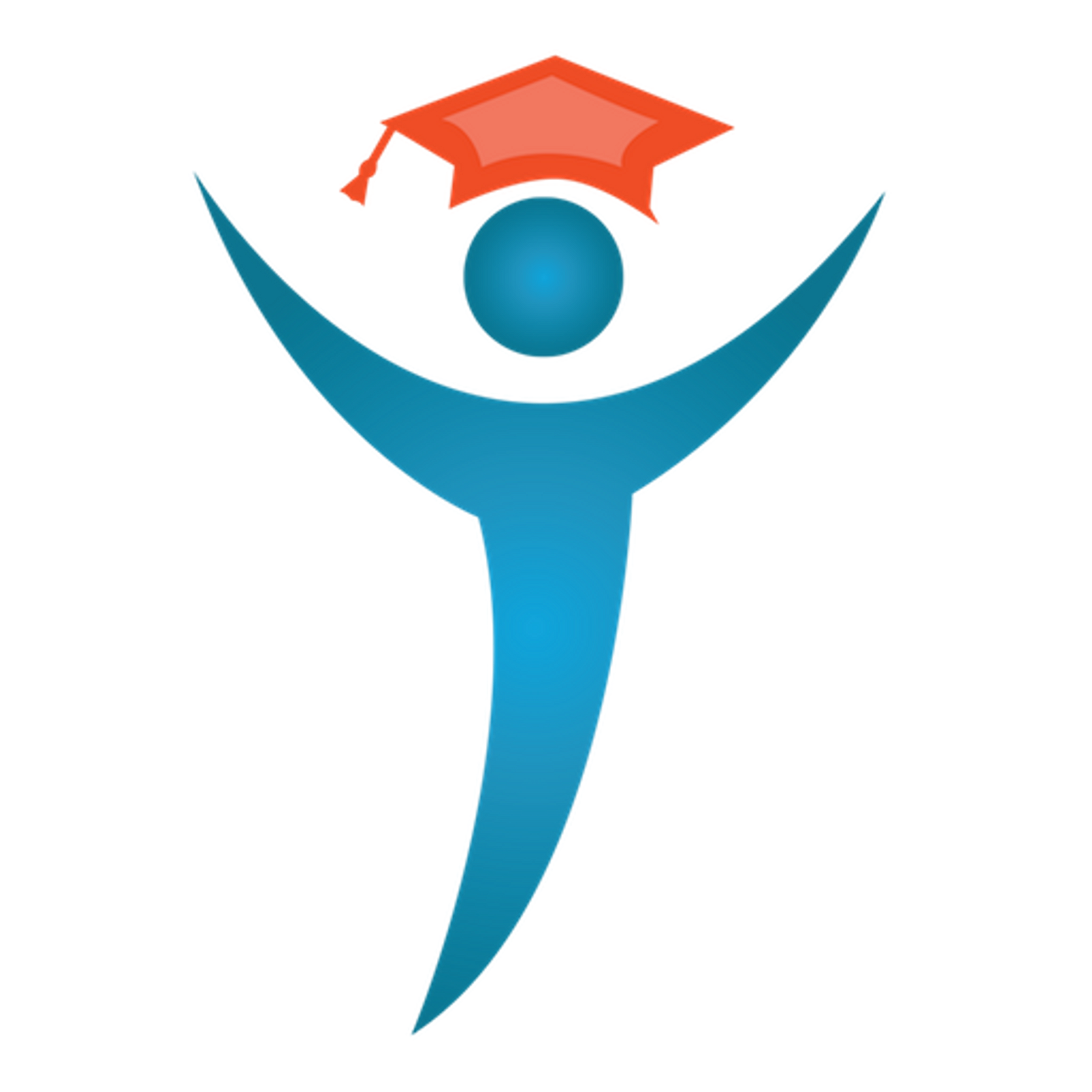 MS in Germany
Your trusted consultancy for pursuing higher education in top German Public Universities.