Introduction
Securing admission to your dream program in Germany is a significant achievement. However, one more crucial step before you embark on your educational journey is getting your student visa approved. To succeed in this final hurdle, you must submit a well-crafted and comprehensive letter of motivation and your visa application. At MS in Germany, we understand the importance of this document, and we are here to provide you with essential insider tips to excel in this critical aspect of the visa process.
What Is a Letter of Motivation for a German Student Visa?
As the name suggests, a letter of motivation is a document addressed to the visa officer explaining the factors that motivated you to study in Germany, explicitly enrolling in the program or university where you have been offered admission. This letter should articulate how learning in Germany will benefit both the country and your home country and how your chosen program will align with your career aspirations. One crucial element of the letter is outlining your long-term goals related to your academic pursuits.
Why Is It Important?
A letter of motivation for a German student visa holds great importance for several reasons:
Competitive Advantage: A comprehensively written letter of motivation can give you a competitive edge over other international students during the visa process, increasing your chances of visa approval.
Demonstrates Clarity of Purpose: The letter provides immigration officials with a clear understanding of your choices and the reasons behind them, showcasing your genuine intention to study in Germany.
Showcases Research and Knowledge: A well-structured letter with relevant statistics and facts demonstrates that you have conducted thorough research and possess significant knowledge about Germany and its universities.
Reinforces Academic Goals: The letter allows you to convincingly convey your academic and long-term career goals, reaffirming your commitment to attaining higher education and contributing to your field of study.
How to Write a Convincing Letter of Motivation for a German Student Visa?
Writing a compelling letter of motivation requires precision and attention to detail. The letter should consist of three essential parts:
Introduction: Focus on Germany and its appeal as a study destination.
Body: Emphasize the chosen university and study program.
Conclusion: Highlight your long-term goals and address any discrepancies in your application.
What to Write in the Introduction?
The introduction of your letter should immediately demonstrate your motivation to study in Germany. You can adopt a two-pronged approach:
Germany's Appeal: Start by highlighting the aspects that make Germany stand out among other study destinations. This could include its strong economy, technological advancements, energy efficiency, and other relevant factors.
Specific Reasons: Explain why you have chosen to study in Germany, focusing on high-quality education that integrates theoretical and practical learning. Mention the advantage of the relatively low tuition fees and the various scholarships and grants offered by organizations like DAAD to international students. Emphasize the value of learning the German language, which enhances employability in Germany and across Europe.
What to Write in the Body?
The body of the letter should shift the focus to the chosen university and study program:
About Your University
Highlight that your chosen university welcomes international students, fostering a multicultural environment.
Discuss the university's reputation for providing high-quality education.
Mention the state-of-the-art infrastructure, well-equipped research facilities, and modern laboratory equipment available at the university.
If the university boasts renowned and accomplished faculty members, showcase their credentials.
Emphasize any industry or organizational tie-ups the university has, as these can offer valuable internship opportunities for practical learning and building a professional network.
About Your Study Program
Share how you developed an interest in the chosen study program, mentioning specific projects, courses, or internships that influenced your decision.
Explain why the program at your chosen university stands out compared to similar programs offered elsewhere. This could be due to program rankings, additional courses, research projects, or other distinguishing features.
Provide insights into the program's structure, including details about modules, electives, and specializations available, if any.
Address the program's suitability for students with specific backgrounds and the skills and expertise you expect to gain.
Mention the career opportunities that the program can open up for you.
If relevant, discuss any research opportunities you are particularly interested in pursuing within the university.
What to Write in the Conclusion?
The conclusion of your letter should clearly outline your long-term goals and address any discrepancies in your application:
Long-Term Goals
Explain your plans and how your academic pursuits will benefit Germany and your home country. Express your intention to return to your country after completing your studies, reinforcing your commitment to making a positive impact.
Addressing Discrepancies
Use the conclusion to provide a clear and honest explanation if there are any inconsistencies or unconventional choices in your application. Some common issues include low academic scores, applying for a Master's program in a different discipline from your Bachelor's degree, or pursuing a second Bachelor's or Master's degree.
Are Letter of Motivation and Cover Letter the Same?
No, a letter of motivation and a cover letter are different. While both are essential documents in the visa application process, they serve different purposes:
Letter of Motivation: This letter explains your motivation to study in Germany, the reasons for choosing your university and program, and your long-term goals related to your academic pursuits.
Cover Letter: The cover letter provides personal details, academic and professional background, reasons for studying in Germany, financial information, accommodation plans, and a list of documents required for the visa application.
How Can We Help?
We understand that securing a German student visa is a crucial step in your journey to study in Germany. Crafting a persuasive motivation letter is essential to showcase your genuine motivation and strong intent to pursue higher education in Germany. Our team of experienced writers in MS in Germany is dedicated to helping you put your best foot forward during the visa application process. Here's how our systematic approach works:
Profile Analysis: Our first step is to thoroughly analyze your academic and professional profile. By understanding your background, achievements, and aspirations, we can tailor the motivation letter to suit your unique strengths and goals.
Detailed Discussion: If necessary, we conduct a detailed discussion with you to gather all the relevant information required for the motivation letter. Your inputs and insights are invaluable in creating a compelling narrative that reflects your passion for studying in Germany.
Research and Writing: Armed with the knowledge of your profile and aspirations, we conduct in-depth research about your chosen university and program. This research helps us to highlight specific aspects of the university that align with your academic interests and career objectives. Our skilled writers then craft a comprehensive and convincing letter of motivation that showcases your strong connection with the university and program.
Timely Delivery: We understand the importance of meeting deadlines in the visa application process. Our commitment to timely delivery ensures that you have ample time to review the motivation letter and make any necessary adjustments before submitting your visa application.
Conclusion
Once you have been admitted to your dream university in Germany, the journey is only complete once you obtain your student visa. The letter of motivation for a German student visa is a crucial document in the visa application process, and its significance cannot be underestimated. A well-crafted letter can set you apart from other applicants and increase your chances of visa approval. If you find the process overwhelming, don't hesitate to seek our assistance. MS in Germany will help you finish and embark on your exciting study-abroad adventure in Germany.
FAQs
1. What is the summer intake in Germany, and why should I consider enrolling during this period?
The summer intake in Germany refers to the semester that begins in the summer months, typically around April or May. Enrolling in the summer intake offers several advantages, such as smaller class sizes, an earlier start, more opportunities for outdoor activities, and ample time for travel and part-time work.
2. How does the class size during the summer semester differ from the winter semester?
During the summer semester, the number of applicants is usually lower compared to the winter semester, leading to smaller class sizes. This creates a more conducive environment for personalized interaction with professors and a more engaging learning experience.
3. What if I miss the winter intake deadline? Can I still start my studies in Germany during the summer semester?
Yes, if you miss the winter intake deadline, the summer intake provides another opportunity to begin your studies in Germany without waiting an entire year. This flexibility allows you to progress toward your academic and career goals without unnecessary delays.
4. Are the academic programs and course modules offered in the summer semester the same as in the winter semester?
Yes, the quality of education, program structure, and course modules remain consistent across the winter and summer semesters. Therefore, you can expect a balanced and high-quality academic experience regardless of the semester you choose for enrollment.
5. How does the summer semester offer more outdoor activities and socializing opportunities?
Studying in Germany during the summer months provides an excellent opportunity to embrace the beautiful weather and engage in outdoor activities. There are many social events, hikes, barbecues, and parties where you can network, make friends, and have an immersive student experience.
6. Is the transition to university life smoother during the summer semester?
Yes, with fewer new students starting in the summer semester, there is less chaos on campus, and you can find support from senior students who have been at the university for a while. Moreover, arriving during the warmer months allows your body to adjust more smoothly to the new environment, avoiding potential health issues that may arise during harsh winters.
7. How does extended daylight in the summer semester benefit students?
The longer daylight hours in the summer semester allow for more productive study and leisure time. Students can take advantage of the extra daylight to explore the outdoors, engage in extracurricular activities, and make the most of their academic experience in Germany.
8. Can I travel and work part-time during the summer semester?
Yes, the summer semester provides ample time for travel within Europe without weather disruptions. Additionally, with long daylight hours, you can take advantage of part-time work opportunities in Germany to earn extra income while studying, which can contribute to your overall experience and finances.
9. How does the summer semester benefit international students from tropical or semi-tropical countries?
For students from tropical or semi-tropical countries, enrolling in the summer semester can be advantageous as they can avoid the challenges of adjusting to a completely different environment during harsh winters. The milder weather during the summer allows for a smoother transition and a more comfortable settling-in period.
10. Are there any differences in the academic calendar or program duration between the winter and summer semesters?
The academic calendar and program duration remain consistent between the winter and summer semesters. Both semesters typically last around six months, and students can complete their programs within the expected timeframe, regardless of their chosen intake.
Written by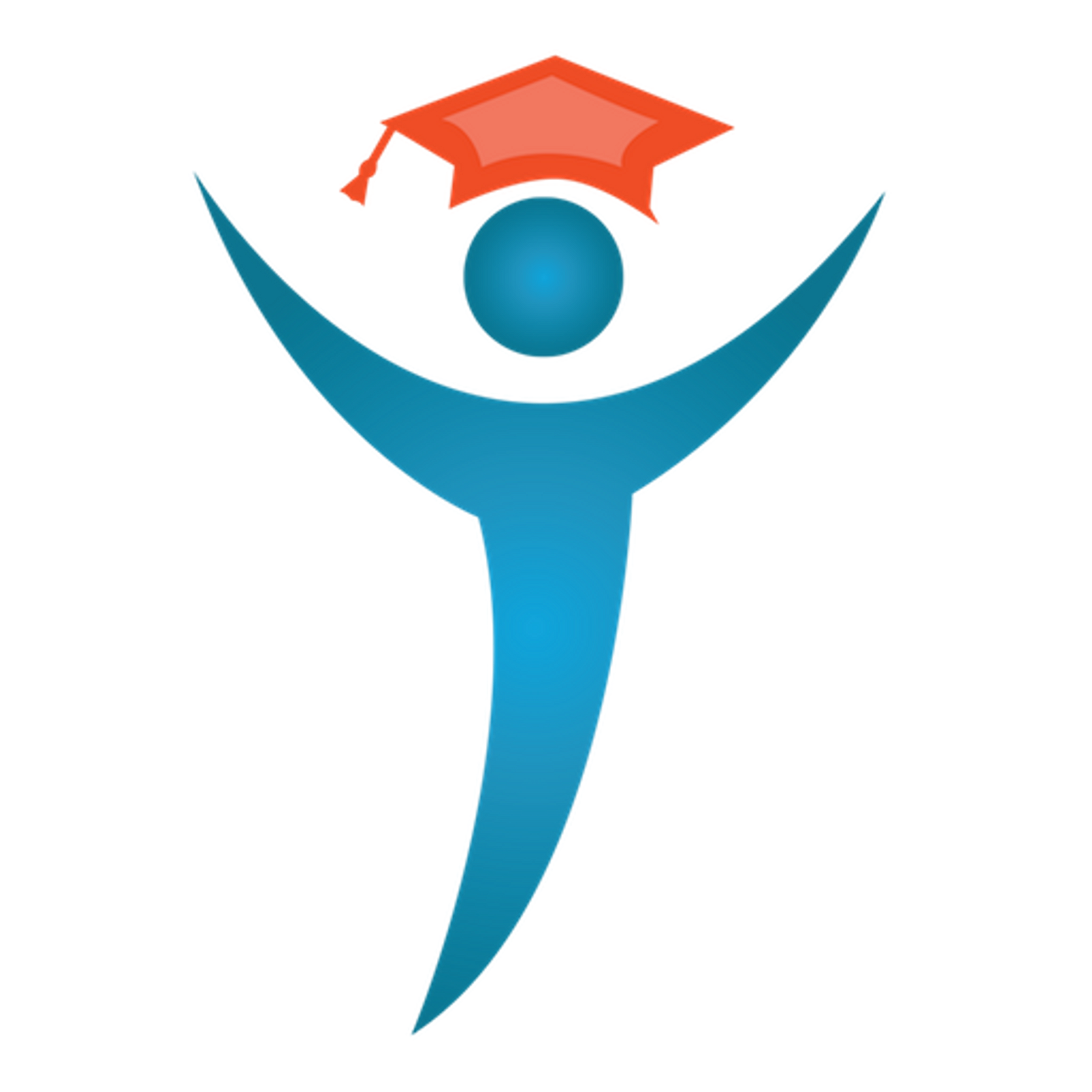 MS in Germany
Your trusted consultancy for pursuing higher education in top German Public Universities.