Germany's reputation as a prime European destination for international students stems from its robust education system, fostering holistic development and preparing individuals as competent professionals. The country's diverse and inclusive job market offers many opportunities for graduates across various fields, from engineering to business studies.
German universities rival Ivy League colleges, emphasizing a blend of conventional education and cutting-edge industrial skill training. This approach ensures that students are well-equipped for the workforce, making them highly sought-after by leading organizations and companies in the country. As a result, industry-trained graduates can expect an abundance of job opportunities in Germany.
Prospects of Working in Germany after Completing a Master's Program:
A master's degree in Germany sets the stage for a thriving career. The country boasts one of the lowest global unemployment rates, offering well-trained and skilled professionals attractive remuneration and excellent benefits. As a result, securing a job in Germany becomes considerably more achievable after completing your master's program there.
Germany facilitates a smooth transition to employment, granting graduates 18 months to seek job opportunities. This duration may be shortened to six months if one decides to return to their home country post-graduation. Additionally, Germany stands at the forefront of European research and development, providing ample possibilities for involvement in cutting-edge projects.
Furthermore, the work culture in Germany fosters productivity and ensures a healthy work-life balance. The standard workweek limits working hours to 35 per week, with a maximum of 8 hours per day. Employees also receive bonuses in cash or travel opportunities, enabling them to experience a higher quality of life and explore various regions in Germany and Europe.
Germany extends affordable housing options to international employees, offers an efficient and inexpensive transportation system, and embraces a vibrant cultural scene. As a result, working in Germany encompasses the benefits of a promising, stress-free career alongside social security and personal growth opportunities.
Job Opportunities by Field
| | | |
| --- | --- | --- |
| Field | Average Salary (Yearly, €) | Top Hiring Companies |
| IT | 45,000 - 60,000 | Siemens, SAP, BMW |
| Engineering | 50,000 - 70,000 | Bosch, Daimler, VW |
| Business & Finance | 55,000 - 80,000 | Allianz, Deutsche Bank |
| Healthcare | 45,000 - 65,000 | Fresenius, Bayer |
| Research & Development | 50,000 - 75,000 | Max Planck, Fraunhofer |
| Education | 35,000 - 50,000 | Various universities and schools |
| Arts and Culture | 30,000 - 45,000 | Various cultural institutions |
| Logistics | 40,000 - 55,000 | DHL, Deutsche Bahn |
| Energy | 50,000 - 75,000 | E.ON, RWE |
| Biotechnology | 45,000 - 70,000 | Bayer, BASF |
Top Job Opportunities in Germany
There are plenty of job opportunities available in various fields. Let us take a look at some of the jobs that are in high demand.
1. Research
Scientific research emerges as a prevalent and appealing career choice for students in Germany, often pursued right after completing their Master's degree. Many students aspire to continue exploring their field of interest and are drawn to opportunities in academics and research.
In addition to renowned educational institutions, Germany hosts world-class research universities, evident by the presence of some of the greatest scientific minds who have conducted experiments and research in these institutions. Graduates with degrees in science, such as those holding a Master's or PhD, have the opportunity to apply for research grants and continue their studies at these esteemed German universities. This fosters a conducive environment for research enthusiasts to further their academic pursuits and contribute to groundbreaking discoveries.
2. Engineering
Germany serves as a thriving hub for aspiring engineers, presenting a wide array of opportunities for exploration in various engineering disciplines. Students have the chance to specialize and excel in unique academic streams, creating a diverse pool of engineering talent.
Job prospects for engineers in Germany are equally enticing, as the country prioritizes technological advancements and breakthroughs. Engineering professionals, particularly in automotive, aerospace, mechanical, electrical, and computer fields, are highly regarded and valued. It is no surprise that securing a dream job with competitive remuneration in esteemed companies like BMW Group, Continental, Diehl Aviation, Audi AG, Siemens AG, and more is a distinct possibility.
Moreover, Germany stands as a major center of technological innovation in Europe, leading to an increasing demand for skilled engineers in the country. Pursuing a Master's in Engineering degree from a German university opens doors to a promising career and a pathway to fulfilling professional aspirations.
3. Information Technology experts
The recent technological boom in information technology has brought about a revolutionary change in our lives and culture. Information technology now permeates every aspect of our daily existence, from the internet and education to healthcare, advertising, and even transportation. If you aspire to build a career in computer and information technology, Germany's universities and job opportunities are undoubtedly alluring.
As a result, many students are drawn to pursue higher studies in Information and Communications Technology (ICT) in Germany, delving into the intricacies of this field. Upon graduation, they find employment in esteemed businesses and organizations in Germany, with the opportunity to contribute to the transformation of information technology and its applications on a daily basis. Some of the top German IT companies to watch out for include Eleks, Avenga, IT Svit, Adastra, and more. To become an ICT expert in Germany, pursuing a master's degree in Information Technology and Computer Science is the pathway to success.
4. Salesperson/ Sales Expert
Germany's reputation as a top destination for European business schools attracts numerous students seeking industry-ready management courses. Universities in the country equip students with essential skills crucial for business success, enabling them to secure the best job opportunities in the German business landscape. Salespersons are pivotal to any company's growth, serving as the frontline representatives. Their responsibilities encompass market analysis, targeting specific consumer demographics, and devising strategies to promote and sell products and services. Salespeople play a vital role in driving business success by bridging the gap between the company and its consumers. Management and marketing students are well-suited for such positions, given their comprehensive understanding of business dynamics and marketing strategies.
5. Educators/ Teachers:
Germany's renowned education system is well-known for its comprehensive training in theoretical knowledge and practical industry insights. German universities make a concerted effort to provide students with up-to-date knowledge relevant to the current industry landscape. Due to the popularity of German universities among students, the country is actively expanding its education sector, resulting in a wealth of teaching job opportunities in Germany. As a central hub of quality education in Europe, Germany strongly emphasises maintaining high standards in teaching and learning. Consequently, the demand for teachers and educators is at an all-time high in the country. Students from individual academic backgrounds are welcome to apply for teaching positions in local schools and even universities throughout Germany. This influx of educators contributes to the continuous improvement of the German education system, making it a thriving destination for aspiring teachers and educators from all walks of life.
6. Healthcare Professionals and Officers
Healthcare remains an indispensable service sector regardless of the country. In alignment with UN guidelines, Germany is committed to ensuring accessible and available healthcare services for all its citizens. As a result, the demand for healthcare professionals in Germany is steadily increasing. Physicians, doctors, dentists, and nurses are in high order nationwide. As a developed nation, Germany places significant emphasis on healthcare, leading to the establishment of state-of-the-art hospitals and healthcare centres. Pursuing a medical or nursing degree in Germany will enable you to be part of one of the world's most advanced healthcare infrastructures. Working in such an environment allows healthcare professionals to contribute to the well-being of patients and be at the forefront of medical advancements. The commitment to providing quality healthcare in Germany presents a promising and fulfilling career path for medical professionals.
7. Finance Analysts/ Accountants:
Accountants play a vital role as assets to companies, as all types of businesses and organizations require dedicated financial accounting to ensure smooth operations. Effective management of financial transactions, tracking expenses, and budgeting are crucial aspects of running a successful company. In Germany, job opportunities for accountants and financial analysts are plentiful. With the proper set of skills, you can secure employment with leading companies such as New Horizons Global Partners, Ecovis International, Mazars Germany, and more. To fulfil your aspiration of working as an accountant in Germany, a master's degree in finance or accounting is typically required. This advanced education equips you with the necessary expertise to excel in financial roles in Germany.
8. Energy and Environmental Technology
Energy and environmental technology is a rapidly emerging field of great significance and potential in Germany. As a global centre for technological innovations, Germany leads in pioneering the development of various technologies and transforming them into market-ready solutions. If you are passionate about contributing to a sustainable future, pursuing a career in energy and environmental technology is ideal. By obtaining a master's degree in this field in Germany, you can position yourself at the forefront of sustainable solutions and cutting-edge research. Moreover, the opportunities for financial rewards and career growth are promising, as Germany recognizes the importance of investing in sustainable technologies for a greener and more sustainable future.
Comparison of Job Opportunities in Major Cities
Job opportunities in major cities in Germany can vary depending on the industries present, economic conditions, and demand for skilled professionals. Here is a general comparison of job opportunities in some of the major cities in Germany:
| | | |
| --- | --- | --- |
| City | Number of Job Opportunities | Popular Industries |
| Berlin | High | IT, Creative Industries |
| Munich | High | Automotive, Engineering |
| Frankfurt | Moderate | Finance, IT |
| Hamburg | Moderate | Media, Logistics |
| Stuttgart | High | Automotive, Engineering |
Average Starting Salaries by Degree
The average starting salaries in Germany can vary based on the degree level and field of study. Below are approximate average starting salaries for different degrees:
| | |
| --- | --- |
| Degree | Average Starting Salary (Yearly, €) |
| MBA | 60,000 - 80,000 |
| MSc in Engineering | 50,000 - 70,000 |
| MSc in Computer Science | 45,000 - 65,000 |
| MA in International Relations | 40,000 - 60,000 |
| MSc in Healthcare Management | 50,000 - 70,000 |
Conclusion
Germany is now one of the most famous study destinations in the world. Furthermore, the country is now the fourth-largest country for international students worldwide, as German universities have the reputation of being well-revered among employers worldwide. Consequently, the job market in Germany is also evolving, with a plethora of career opportunities for students from all disciplines.
Similarly, the country has opened its arms to international students and job seekers. This blog is an attempt to explore the job opportunities in Germany after completing your Master's.
FAQs
Q: Are international students eligible to work in Germany after completing their Master's degree?
A: Yes, international students are eligible to work in Germany after completing their Master's degree. They are given an 18-month visa to look for employment. If the student wishes to return to their home country after completing their degree, the visa period is reduced to 6 months.
Q: What are the most in-demand job fields for international students in Germany?
A: The most in-demand job fields for international students in Germany are IT, engineering, finance, research and development, healthcare, education, arts and culture, logistics, energy, and biotechnology.
Q: What is the average salary range for international students working in Germany after completing their Master's degree?
A: The average salary range for international students working in Germany after completing their Master's degree varies by field. For example, in the IT field, the average salary range is between 45,000 to 60,000 euros per year. The average salary range in engineering is between 50,000 to 70,000 euros per year.
Q: What is the work-life balance like in Germany?
A: The work-life balance in Germany is considered to be good. The standard protocol restricts the work hours to 35 per week, with a maximum of 8 hours daily. Furthermore, the companies provide bonuses through cash or trips to their employees.
Q: What are the visa options for post-study work in Germany?
A: The two visa options for post-study work in Germany are the Job Seeker Visa, which allows graduates with a German or other recognized university degree to stay in Germany for six months to look for employment, and the EU Blue Card, which is for highly qualified professionals with a binding job offer and is valid for four years.
Written by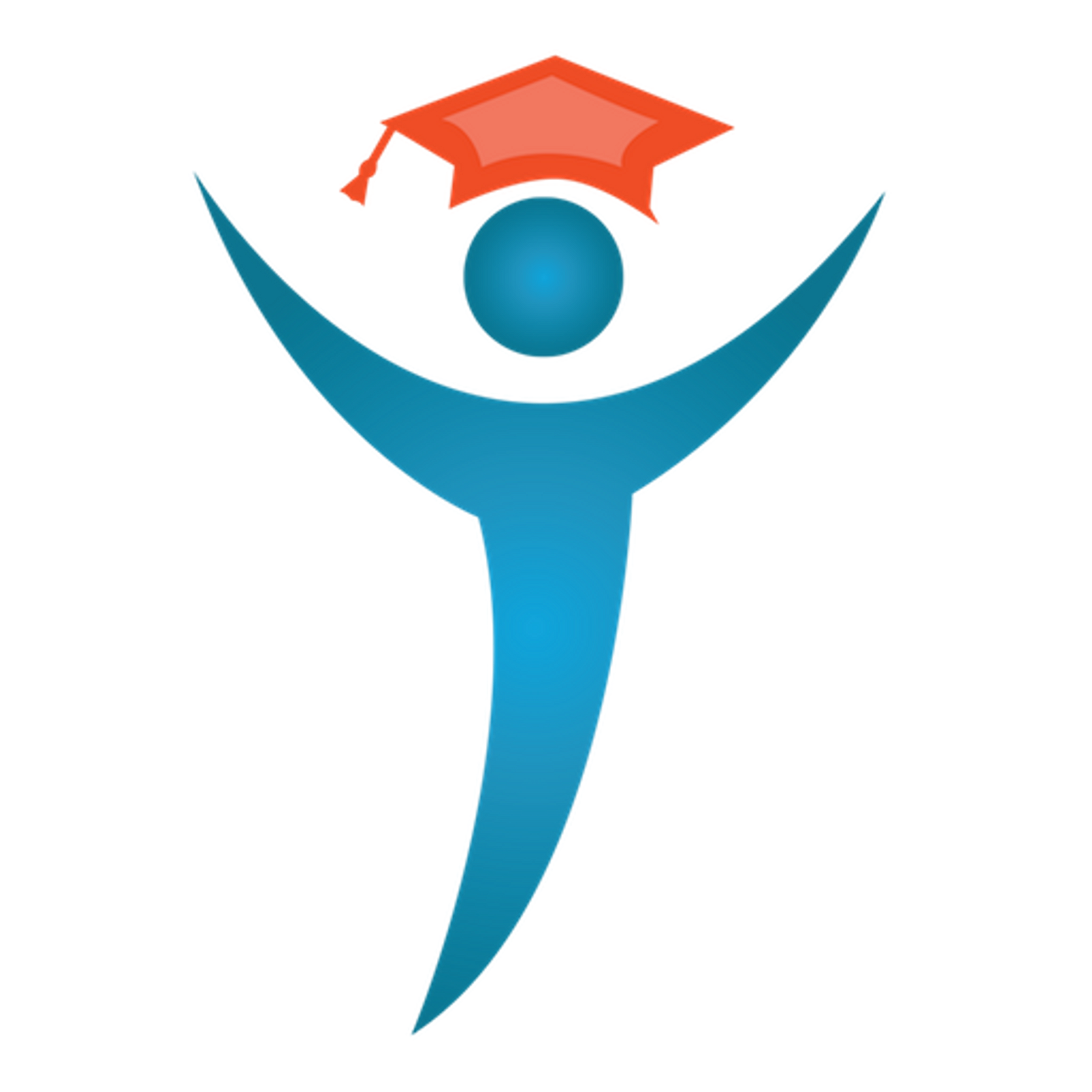 MS in Germany
Your trusted consultancy for pursuing higher education in top German Public Universities.