Introduction
Imagine standing in the heart of Berlin, books in hand, ready to embark on your academic journey as an international student in Germany. This dream may seem far off, but with the right preparation, you can turn it into reality. The first step towards this dream is understanding and acing the entrance exams that pave the way to your MS in Germany.
Entrance exams are gateways that open opportunities to study abroad. For Germany, these exams are more than just a requirement; they represent your commitment and preparedness to embark on this educational journey. In the upcoming sections, we will deep dive into these exams, their importance, and tips to conquer them.
Understanding the Need for Entrance Exams
Why entrance exams, you ask? These tests are designed to assess your aptitude and knowledge in certain areas. German universities, like many around the world, use these scores to ensure that you have the necessary skills to succeed in your chosen field of study.
The entrance exams are not just about testing your knowledge; they also reflect your dedication, discipline, and resilience - qualities that are essential for success in higher education. Acing these exams can significantly improve your chances of getting into your desired German university.
Remember, every test score is a testament to your abilities. But don't worry, with the right strategy and dedication, you can conquer these exams with flying colors. Let's break down these entrance exams one by one and help you understand what you need to focus on.
IELTS and TOEFL: Gateway to Global Education
English Proficiency: A Non-Negotiable Requirement
For any international student, proving English proficiency is a must to pursue higher studies in Germany. Two exams stand out as globally recognized English language proficiency tests: IELTS (International English Language Testing System) and TOEFL (Test of English as a Foreign Language).
| | |
| --- | --- |
| English Language Test | Minimum Score Requirement |
| IELTS | 6.5 |
| TOEFL | 80 |
These scores aren't just numbers; they're your tickets to fulfilling your dreams of studying in Germany.
Strategies to Achieve Your Target Scores
Achieving these minimum scores, especially when English is not your first language, may seem like a daunting task. However, with a systematic approach and regular practice, you can overcome this hurdle. Here are some strategies that can help you achieve the required scores:
Regular Practice: Practice makes perfect. Regularly taking practice tests will help you familiarize yourself with the test format and improve your overall performance.
Enhancing Vocabulary: An enriched vocabulary can do wonders in your test. Use flashcards, engage in conversations, and read extensively to learn and remember new words.
Improving Listening Skills: This is particularly important for the listening sections in both tests. Watch English movies, listen to podcasts or audio books, and try to understand the accent and pronunciation.
Practicing Essay Writing: Both IELTS and TOEFL have writing sections that require you to write essays. Practicing essay writing regularly can help you express your thoughts clearly and coherently.
Remember, the journey of preparing for IELTS and TOEFL is a marathon, not a sprint. Stay consistent in your efforts, and you'll be one step closer to studying in Germany.
GRE: The Path to a Diverse Skill Set
Why GRE is Crucial for Your MS in Germany
The Graduate Record Examination (
GRE)
holds significant importance for international students wishing to study in fields such as engineering, science, arts, and humanities in Germany. The test assesses a wide range of skills, making it a comprehensive evaluation of your readiness for an MS in Germany. The sections of the GRE include:
These areas combine to form a diverse skill set, giving universities a well-rounded view of your capabilities.
More Than Just Textbook Knowledge
The GRE goes beyond merely testing your recall of facts and figures. It examines your analytical prowess and your ability to evaluate complex problems. With this exam, your critical thinking, data interpretation, and problem-solving skills are put under the microscope.
Crafting Your GRE Study Plan
To conquer the
GRE
, a strategic and well-planned approach to studying is necessary. Here are some tips to help you prepare effectively:
Problem-Solving Practice: Regularly practicing GRE-style problems can sharpen your analytical and quantitative abilities. Make use of practice tests and GRE prep books to familiarize yourself with the exam's structure and question types.
Reading a Variety of Texts: The Verbal Reasoning section isn't just about vocabulary. It also tests your comprehension skills. Reading a diverse range of texts - from scientific articles to literature - can help hone these skills.
Improving Your Writing Skills: The Analytical Writing section demands clear, concise, and well-reasoned essays. Regular writing practice, feedback on your essays, and studying high-scoring GRE essay samples can help you excel in this section.
Remember, the GRE is more than just an exam; it's a testament to your readiness for your academic journey in Germany. With the right preparation, you can ace this test and pave the way to your dream of studying in Germany.
GMAT: Essential for Business and Management Aspirants
Role of GMAT for Business and Management Aspirants
If your dream is to dive into the world of management or business studies in Germany, the Graduate Management Admission Test (GMAT) is a critical step in your journey. This globally recognized exam is designed to gauge a variety of skills that are essential for success in the business world, including:
The GMAT is your opportunity to demonstrate your readiness for the rigors of a management or business degree program.
Strategies for GMAT Success: A Comprehensive Approach
The GMAT, much like the GRE, is not an exam that you can cram for. It demands a comprehensive and systematic approach to preparation, focusing on various aspects of your intellectual prowess. Here are some strategies to help you prepare:
Brushing Up on Basic Mathematics: The quantitative section of the GMAT requires a solid foundation in basic math. Regularly revisiting these concepts can significantly improve your performance.
Practicing Analytical Writing: The GMAT has an Analytical Writing Assessment (AWA) section where you're expected to analyze an argument. Regular practice of writing such essays can help you articulate your thoughts clearly and logically.
Enhancing Problem-Solving Skills: Many GMAT questions require you to apply logical reasoning and critical thinking to solve problems. Engaging with puzzles and logic games can help improve these skills.
Remember, the GMAT is not just about getting a good score; it's about proving that you have the skills necessary to thrive in a rigorous business or management program. With the right preparation, you'll be well on your way to acing the GMAT and pursuing your dream of studying in Germany.
Goethe/DSH/TestDaf: Mastering the German Language
The Role of Language Proficiency
Language proficiency extends beyond the realm of academics; it's your ticket to fully immersing yourself in the rich and diverse German culture. The Goethe-Zertifikat, DSH (Deutsche Sprachprüfung für den Hochschulzugang), and TestDaf (Test Deutsch als Fremdsprache) are the three pillars of German language proficiency for international students.
Mastering German can dramatically enhance your experience as a student in Germany. Its influence isn't limited to your academic endeavors but extends to your social interactions, cultural understanding, and even potential part-time job opportunities.
The Value of German Proficiency in Your Student Life
Being proficient in German opens up a world of opportunities and experiences in Germany. Here's how:
Academic Life: From comprehending lectures to participating in class discussions, a good grasp of German makes your academic journey smoother and more engaging.
Cultural Integration: Understanding and speaking the local language helps you integrate faster and deeper into the local culture, adding to your overseas experience.
Employment Opportunities: Your German language skills can be a valuable asset when looking for part-time jobs or internships, giving you an edge over other international students.
Making the Journey from Novice to Proficient
Preparing for the Goethe-Zertifikat, DSH, or TestDaf might seem like a monumental task initially. However, with the right approach and consistent practice, it becomes less daunting and more of an exciting journey of discovery. Here are some ways you can improve your German language skills:
Engage with Native Speakers: This is perhaps the best way to learn any language. It helps you understand the nuances, accents, and colloquialisms of German.
Immerse Yourself in German Media: Watching German films and reading German books can significantly improve your understanding and usage of the language.
Use Language Learning Apps: Language learning apps can be a great tool for regular practice and learning at your own pace.
Remember, learning a language is not a destination; it's a journey. Enjoy every bit of it, from learning your first German word to becoming a fluent speaker. Your journey to mastering German is not just about passing a test; it's about embracing a culture and enhancing your experience in Germany.
| | | |
| --- | --- | --- |
| Test | Primary Purpose | CEFR Levels Assessed |
| Goethe-Zertifikat | General German language proficiency for work, study, or visa applications | A1-C2 |
| DSH (Deutsche Sprachprüfung für den Hochschulzugang) | German language proficiency for university study | C1-C2 |
| TestDaf (Test Deutsch als Fremdsprache) | German language proficiency for university study | B2-C1 |
Please note that the levels assessed and the primary purposes can vary, and you should always check the official test websites for the most accurate and current information.
Pulling it All Together: A Strategy for Success
Now that we have a better understanding of each exam, it's time to create a study plan. This plan should include dedicated time for each test's preparation, considering their formats and requirements. Balance is key here. Ensure you devote equal attention to each exam and don't compromise on one for the sake of the other.
Keep in mind that consistent practice is the secret ingredient to your recipe for success. Regular study sessions, practice tests, and revision are your best friends during this preparation phase. And remember, it's okay to take breaks. A healthy mind is equally important for a successful study plan.
Conclusion
As you stand at the threshold of this exciting academic journey, it is essential to remember that these exams are just stepping stones towards your goal. They do not define your capabilities but simply help showcase your readiness for studying in Germany.
Preparation for these entrance exams may seem like a Herculean task, but remember, every step you take brings you closer to fulfilling your dream of pursuing an MS in Germany. With the right strategy, consistent effort, and a positive mindset, you can conquer these exams.
So gear up, future international students. Germany awaits you. Your dream of an MS in Germany is just a few tests away. Believe in yourself, study smart, and you will surely emerge victorious.
FAQs
Q1: What are the main entrance exams required to study in Germany?
The primary entrance exams for studying in Germany are the IELTS/TOEFL for English language proficiency, GRE/GMAT for certain academic programs, and Goethe-Zertifikat/DSH/TestDaf for German language proficiency.
Q2: What are the minimum scores required for IELTS and TOEFL?
The minimum scores generally required by German universities are 6.5 for IELTS and 80 for TOEFL. However, the exact requirements can vary between universities and programs.
Q3: Is the GRE required for all courses in Germany?
No, the GRE is not required for all courses. It's commonly required for courses in fields such as engineering, science, arts, and humanities. It's always best to check the specific requirements of the course you're interested in.
Q4: Do I need to take the GMAT to study in Germany?
The GMAT is generally required for business and management courses. Again, it's important to check the specific requirements of each course and university.
Q5: Do I need to know German to study in Germany?
While many courses in Germany are offered in English, knowing German can significantly enhance your experience. Not only does it help in your academic life, but it also helps in integrating with the local culture, and potentially even securing part-time work.
Q6: Which German language proficiency tests are recognized by German universities?
The most commonly recognized German language proficiency tests are the Goethe-Zertifikat, DSH (Deutsche Sprachprüfung für den Hochschulzugang), and TestDaf (Test Deutsch als Fremdsprache).
Written by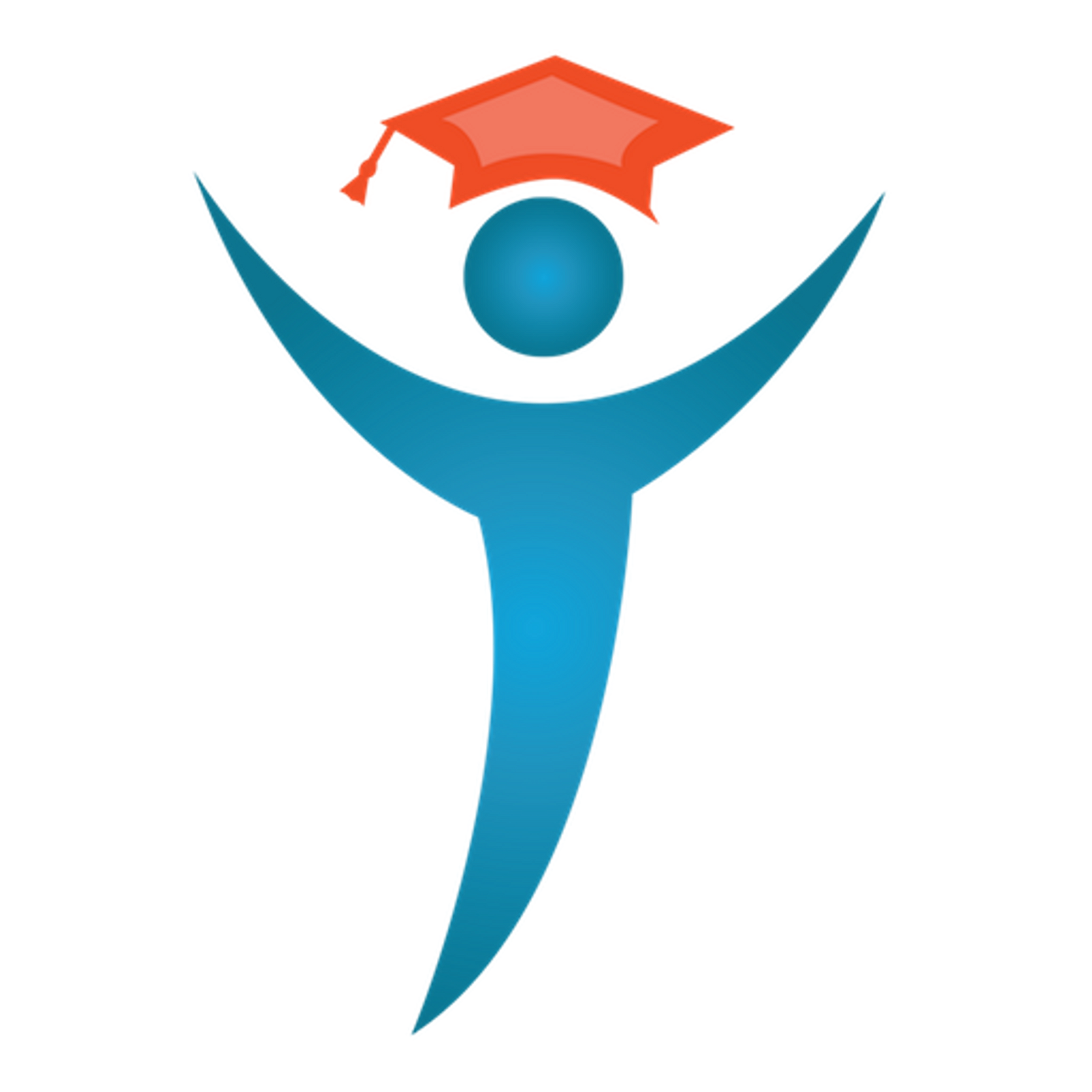 MS in Germany
Your trusted consultancy for pursuing higher education in top German Public Universities.