Introduction
Studying abroad opens a world of opportunities, and Germany has emerged as a highly sought-after destination for Master's programs. Renowned for its exceptional education system, Germany offers diverse, high-quality programs across various disciplines. By studying in Germany, you gain access to top-notch academic institutions and immerse yourself in a rich cultural experience and a vibrant student community.
This guide will provide information on the essential documents you need for your Master's application to German universities. From academic transcripts and language proficiency certificates to statements of purpose and letters of recommendation, we will delve into the specifics of each requirement. We will also offer valuable tips and insights to help you prepare these documents effectively and make a strong impression on the admissions committee.
Why Germany for a Master's Degree?
Germany has emerged as a top destination for international students seeking a Master's degree, and for good reason. Renowned for its exceptional education system, Germany offers many high-quality programs across various disciplines. By studying in Germany, you'll have the opportunity to learn from leading experts in your field and gain valuable insights from a diverse community of students.
Here are some reasons why to opt for Germany for my Masters:
World-Class Universities
German universities consistently rank among the best in the world, offering high-quality education and globally recognized degrees. Germany provides diverse academic programs from technical universities to research-oriented institutions to suit every interest. Whether passionate about engineering, business, humanities, or natural sciences, you'll find numerous prestigious institutions in Germany that excel in your chosen field.
Global Recognition
A degree from a German university holds immense value in the international job market. German universities are known for their rigorous academic standards and emphasis on practical skills, making graduates highly sought after by employers worldwide. The reputation of German universities for producing competent and skilled graduates is well-established, enhancing international students' employability prospects.
Diverse Academic Programs
Germany offers a wide range of academic disciplines and specializations for Master's degree programs. Whether you're interested in engineering, business, humanities, or natural sciences, you'll find a program that aligns with your interests and career goals. German universities provide a comprehensive curriculum that combines theoretical knowledge with practical application, ensuring graduates are well-prepared for their chosen fields.
Essential Documents for Master's Application
You must have the necessary documents to apply to German universities for your Master's degree successfully. Here are the essential documents you'll need to include in your application:
Marksheets and Certificate of Graduation
When applying for a Master's program in Germany, your academic records play a crucial role. You must submit official transcripts and certificates of your Bachelor's qualifications, including mark sheets and graduation certificates. These documents provide evidence of your educational background and are essential for the university's evaluation process. Ensure that you have certified copies of these documents in the original language and, if necessary, translated into German or English by a recognized translator.
Education Transcripts and Certificates
In addition to your mark sheets and a graduation certificate, you must also provide detailed education transcripts and certificates from your previous institutions. These documents provide a comprehensive overview of the courses you have completed, grades obtained, and the duration of your academic program. Gather all the necessary transcripts and certificates and verify their authenticity before submitting them with your application.
Extra Curricular Certificates
Grading system Certificate (if required)
Course Catalog/Syllabus Copy (optional)
While only sometimes required, including a course catalogue or syllabus copy can benefit your application. These documents outline the courses you have taken during your previous studies and provide valuable insights into the depth and relevance of your academic background. If available, consider including a copy of your course catalogue or syllabus to showcase the alignment between your previous coursework and the Master's program you are applying for.
Language Proficiency Certificate
Proficiency in the language of instruction is essential when studying in Germany. Depending on the program and university, you must demonstrate your language skills by submitting a language proficiency certificate. This could be a certificate indicating your proficiency in German (such as TestDaF or DSH) or English (such as TOEFL or IELTS). Check the language requirements of your desired program and allocate sufficient time for language preparation and certification.
Statement of Purpose (SOP)
The Statement of Purpose (SOP) is your opportunity to showcase your motivations, goals, and aspirations for pursuing a Master's degree in Germany. It allows the admissions committee to understand your academic and professional background and plans. Craft a compelling SOP highlighting your passion for the field of study, relevant experiences, and how the program aligns with your career objectives. Structure your SOP effectively, maintaining clarity, coherence, and a personal touch to make a lasting impression.
Letters of Recommendation (LOR)
Letters of Recommendation (LORs) provide an external perspective on your abilities and potential as a student. Choose recommenders who can write about your academic performance, research capabilities, or professional experiences. Please provide them with all the necessary information, including your resume, academic achievements, and the specific program you are applying to. Ensure that your recommenders have ample time to write the LORs and submit before the application deadline.
Curriculum Vitae (CV)
A well-structured and comprehensive Curriculum Vitae (CV) is crucial for presenting your academic and professional accomplishments to the admissions committee. Include relevant educational projects, research experiences, internships, and other notable achievements. Create your CV to highlight the skills and experiences most relevant to the Master's program you are applying for. Keep it concise, organized, and visually appealing to make a strong impression.
Academic Prerequisite Exam (APS) (if applicable)
Specific programs or universities in Germany may require an Academic Prerequisite Exam (APS) to assess your subject-specific knowledge and skills. If your desired program necessitates an APS, familiarize yourself with the exam format, content, and registration process. Allocate ample time for preparation, as succeeding in the APS can significantly strengthen your application and increase your chances of admission.
Once You Are Admitted
After successful admission to a Master's program in Germany! As you embark on this exciting journey, there are a few more essential documents to take care of:
Passport and Visa
Ensure that your passport is valid for your stay in Germany. Additionally, you must apply for a student visa at the German embassy or consulate in your home country. Gather all the required documents, such as your admission letter, financial proof, and health insurance, to support your visa application. Be mindful of the visa application deadlines and allow sufficient time for processing.
Creating Blocked Account / Proof of Financial Resources
If you are an international student planning to study in Germany, one crucial aspect you must consider is fulfilling the financial requirement. To ensure that students have sufficient funds to cover their living expenses while pursuing their studies, Germany mandates opening a blocked account, also known as a "Sperrkonto."
German universities require international students to demonstrate sufficient financial resources to cover their living expenses during their studies. Please familiarize yourself with the specific financial requirements of your chosen university and ensure that you meet them before submitting your application.
Health Insurance
Health insurance is mandatory for students in Germany. As an international student, you have two options: statutory or private health insurance. If you are under 30 years old and do not have any prior insurance coverage, you are generally required to enrol in statutory health insurance. You may be eligible for an exemption if you are older or have private health insurance from your home country. Research the options available and ensure you have the necessary health insurance coverage before arriving in Germany.
Conclusion
As you prepare to embark on your Master's journey in Germany, taking the time to understand the critical documents required for your application and familiarizing yourself with the application process will significantly increase your chances of success. Remember to gather all the necessary documents, meet the language requirements, and submit your application within the specified deadlines.
FAQs
Q1: What critical documents are required to apply for a bachelor's degree in German universities?
A1: The key documents typically required for applying to German universities for a bachelor's degree include a completed application form, proof of secondary education qualifications (such as high school transcripts or diploma), a valid passport, language proficiency test scores (e.g., TestDaF or DSH for German proficiency, or IELTS/TOEFL for English proficiency), a letter of motivation, letters of recommendation, and a resume/CV. It's necessary to check the specific requirements of each university you're applying to, as they may have additional documents or variations in their needs.
Q2: Do I need to submit my documents in German?
A2: In most cases, you must submit your documents in either German or English. The language requirements may vary depending on the university and the specific program you are applying to. It's essential to carefully review the language requirements specified by each university and provide certified translations of your documents if necessary.
Q3: What is the application deadline for Bachelor's programs in Germany?
A3: The application deadlines for Bachelor's programs in Germany vary depending on the university and the specific program. Generally, the application deadlines fall between May and July for the winter semester (starting in September/October) and between November and January for the summer semester (beginning in March/April). However, it's crucial to check each university's and program's exact deadlines as they may differ.
Q4: Can I apply to multiple universities in Germany?
A4: Yes, you can use it at numerous universities in Germany. It's common for students to apply to several universities to increase their chances of admission. However, remember that each university may have its application process and requirements. Ensure that you carefully manage your applications and submit all the necessary documents within the specified deadlines for each university.
Q5: Are there any scholarships available for international students studying in Germany?
A5: There are scholarships available for international students studying in Germany. The German Academic Exchange Service (DAAD) offers scholarships for international students at various academic levels. Many universities also provide scholarship programs for international students. Additionally, some governments and organizations offer scholarships specifically for students studying abroad. It's recommended to research scholarship opportunities early and check the eligibility criteria, application deadlines, and required documents for each scholarship program.
Q6: Can I work while studying in Germany as an international student?
A6: Yes, as an international student in Germany, you are generally allowed to work part-time for up to 20 hours per week and full-time during semester breaks. Working part-time can help support your living expenses and gain valuable work experience. However, it's important to note that your priority should be your studies, so ensure that your work commitments do not interfere with your academic progress.
Q7: Is health insurance mandatory for international students in Germany?
A7: Yes, health insurance is compulsory for all students in Germany, including international students. You will need to have good health insurance coverage throughout your studies. Germany offers two types of health insurance: statutory health insurance and private health insurance. Most students opt for statutory health insurance, which provides comprehensive coverage. Ensure you arrange health insurance before arriving in Germany to meet this requirement.
Q8: How can I find accommodation in Germany as a student?
A8: Finding accommodation in Germany can be challenging, but several options are available. You can consider student residence halls (Studentenwohnheim), shared apartments (Wohngemeinschaft or WG), or private rentals. Websites and platforms such as Studentenwerk, WG-Gesucht, and ImmobilienScout24 can help you search for available options. It's advisable to start your search early and be prepared to provide necessary documents, such as proof of enrollment, proof of financial means, and identification when applying for accommodation.
Q9: What are some tips for adapting to student life in Germany? A9: Adapting to student life in Germany can be an exciting experience. Some tips for a smooth transition include learning the German language, familiarizing yourself with German culture and customs, getting involved in student organizations and activities, exploring the local community, making friends with international and local students, and embracing new experiences. Additionally, staying connected with family and friends back home while immersing yourself in the German culture will help create a balanced and enriching student life experience.
Written by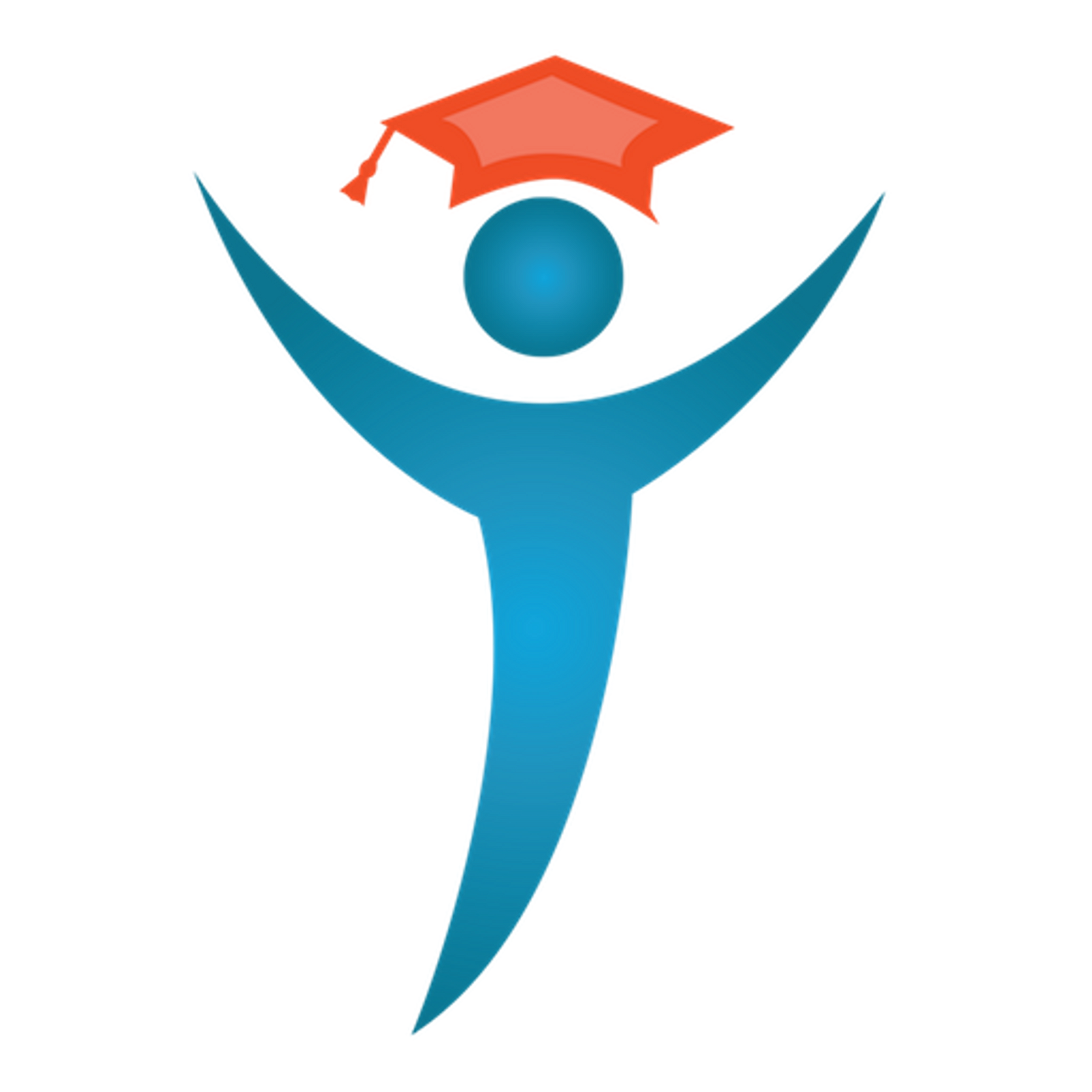 MS in Germany
Your trusted consultancy for pursuing higher education in top German Public Universities.