Are you dreaming of studying abroad and considering Germany as your destination for pursuing a Bachelor's program? Look no further! This guide will walk you through the step-by-step process of applying for a Bachelor's program in Germany. We've covered you, from researching programs to preparing your application documents and navigating the application process. So, let's dive in and explore the exciting journey of studying in Germany!
Researching Bachelor's Programs in Germany
Choosing the right program:
Germany offers a wide range of Bachelor's programs across various disciplines. To start your research:
Consider your interests, career goals, and the subjects that genuinely excite you.
Explore universities' websites and program catalogues to get an overview of the available options.
Look into the curriculum and course structure of the programs you're interested in.
Consider the program's reputation, accreditation, and faculty expertise.
Meeting the eligibility requirements:
Before applying, it's crucial to ensure that you meet the eligibility requirements for the Bachelor's program in Germany. Check each program's academic qualifications and prerequisites, such as specific subjects or grades required. Additionally, familiarize yourself with the language proficiency requirements, as some programs may require proficiency in both German and English. Lastly, ensure you can support your studies and provide proof of funds if needed.
Exploring the university rankings:
When researching Bachelor's programs in Germany, it's beneficial to consider the reputation and ranking of universities. Germany is known for its world-class educational institutions. Look for rankings that evaluate universities based on academic standing, research output, student satisfaction, and international outlook. Remember that rankings should not be the sole determinant of your choice; they can provide valuable insights into the quality of education and resources offered by different universities.
Document Preparation
Gathering official transcripts:
You must provide your official transcripts from previous educational institutions to apply for a Bachelor's program in Germany. Contact your school or university to obtain these transcripts. Ensure that they are in the original language and, if required, translate them into German or English. Sometimes, you may need to have your documents verified or certified by authorized organizations or embassies.
Language proficiency certificates:
Language proficiency is an essential requirement for studying in Germany. Depending on the program and university, you may be required to demonstrate German and English proficiency. Take language proficiency tests, such as TestDaF, TOEFL, or IELTS, and aim for the required scores. Prepare for these tests by taking practice exams, enrolling in language courses, or seeking assistance from language tutors. Achieving the desired scores will strengthen your application and increase your chances of admission.
Obtaining letters of recommendation:
Letters of recommendation play a role in your application. Choose individuals who can provide a solid and positive assessment of your academic abilities, character, and potential. These individuals may include professors, teachers, or employers who have closely worked with you. Reach out to them well in advance and kindly request their support in writing a recommendation letter for your Bachelor's program application. Please provide them with relevant information about your achievements, goals, and the program you're applying to, which will help them draft a personalized and compelling recommendation.
Statement of Purpose (SOP)
Crafting a compelling Statement of Purpose (SOP) is crucial for your Bachelor's program application. The SOP allows you to showcase your motivations, goals, and suitability for the program. Structure your SOP by clearly stating your academic background, highlighting relevant experiences or achievements, and explaining why you are passionate about the chosen field of study. Use anecdotes or personal stories to illustrate your dedication and commitment. Discuss your long-term goals and how pursuing a Bachelor's program in Germany aligns with them. Emphasize the unique aspects of the program or university that attracted you and explain how it will contribute to one's personal and professional growth.
Curriculum Vitae (CV)
Your Curriculum Vitae (CV) is an essential document that overviews your academic and extracurricular achievements, work experience, and skills. Structure your CV to highlight the most relevant Bachelor's program application information. Include details about your educational background, academic projects or research, internships, part-time jobs, volunteering experiences, and any leadership roles you have held. Tailor your CV to showcase skills and experiences relevant to the program or field of study. Use bullet points to present information concisely and make it easy for admission committees to scan through your achievements.
| | |
| --- | --- |
| Document Preparation for Studying in Germany | Description |
| Passport | Valid passport for identification and travel to Germany. |
| Visa Application | Apply for a student visa or residence permit, if required. |
| Letter of Acceptance | Official letter confirming admission to a German university or institution. |
| Health Insurance Proof | Provide proof of health insurance coverage. |
| Educational Documents | Prepare transcripts, diplomas, or certificates from previous educational institutions. |
| Language Proficiency Certificates | Submit language proficiency certificates if required. |
| Financial Documents | Prepare documents showing financial resources for living expenses and tuition fees. |
| Passport-sized Photos | Have passport-sized photos for various applications. |
| Other Supporting Documents | Additional documents may be required for specific programs or scholarships. |
Online Application Portals
Once you have gathered and prepared all the necessary documents, it's time to navigate the online application portals of your chosen universities. Each university typically has its online application system, which may require you to create a profile and provide detailed information about your academic background, personal details, and program preferences. Carefully read the instructions provided by the university and fill out the application form accurately. Double-check all the entered information before submitting to avoid any errors or omissions.
Required Documents Submission
During the application process, you will be required to upload the prepared documents to complete your application. This typically includes transcripts, language proficiency certificates, letters of recommendation, a Statement of Purpose, and a CV. Ensure that all the documents are in the required format, such as PDF or Word files, and that they meet the size limitations set by the university. Check each record thoroughly to ensure its accuracy and completeness before uploading. Keep track of the submission deadlines for each university to include all important dates.
Financing Your Bachelor's Program
Studying in Germany involves financial considerations, including tuition fees and living expenses. Research the cost of studying in Germany and plan your finances accordingly. In some cases, universities in Germany offer low or no tuition fees for Bachelor's programs, especially for public universities. However, it would be best to cover living expenses like accommodation, food, transportation, and health insurance. Look for scholarship opportunities and financial aid options that can help support your studies. Additionally, consider opening a blocked account, a specific type of bank account required for visa purposes. Ensure that you fulfil the financial requirements for the student visa application.
Waiting for Admission Decisions
After submitting your application, the waiting game begins as universities review your application materials and make admission decisions. It's important to understand that the selection and evaluation process can take some time, so be patient and avoid unnecessary stress. Admission committees carefully assess your academic qualifications, language proficiency, letters of recommendation, and other supporting documents. While waiting, try to stay positive and use this time to explore other opportunities or plan for the next steps in your academic journey.
Accepting the Offer and Enrollment Process
Once you receive university admission offers, you must carefully evaluate your options before deciding. Consider the curriculum, faculty, research opportunities, campus facilities, and location. Compare the offers and determine which university and program best align with your goals and preferences. Once you've made your decision, follow the instructions provided by the university to accept the offer and complete the enrollment process. This may involve submitting additional documents, paying a deposit or tuition fees, and securing your place in the program.
Conclusion
Congratulations on taking the first steps toward pursuing a Bachelor's program in Germany! Throughout this guide, we have explored the step-by-step process of applying for a Bachelor's program in Germany, from researching programs to preparing your application documents and navigating the application process. Remember to examine your desired programs thoroughly, meet the eligibility requirements, and carefully craft your application documents. Stay organized, be proactive, and submit your applications before the deadlines.
FAQs
Q1: Can international students apply for Bachelor's programs in Germany?
A1: International students are welcome to apply for Bachelor's programs in Germany. German universities value diversity and offer a wide range of programs for international students.
Q2: Are there any tuition fees for Bachelor's programs in Germany?
A2: In many cases, Bachelor's programs at public universities in Germany are tuition-free, even for international students. However, there may be administrative fees or semester contributions that students must pay.
Q3: Do I need to speak German fluently to study in Germany?
A3: While there are Bachelor's programs taught in English, having some knowledge of the German language can be beneficial for daily life and interacting with locals. It's recommended to check the language requirements for the specific program you are interested in.
Q4: How do I find the right Bachelor's program in Germany for my interests?
A4: Start by considering your academic interests and career goals. Research universities and their program offerings, explore the curriculum and read about student experiences. Attend education fairs or consult with study abroad consultants who can provide guidance and help you find the right fit.
Q5: What are the academic requirements for applying to a Bachelor's program in Germany?
A5: Academic requirements may vary depending on the program and university. Generally, you must provide your high school transcripts or an equivalent qualification. Check the specific GPA requirements and any additional prerequisites for the program you wish to apply to.
Q6: How do I apply for a student visa to study in Germany?
A6: Once you receive an admission offer from a German university, you can apply for a student visa at the nearest German embassy or consulate in your home country. The requirements may include proof of admission, financial resources, health insurance, and a valid passport. It's advisable to start the visa application process well in advance.
Q7: Are there scholarships available for international students in Germany?
A7: Yes, scholarships and funding opportunities are available for international students in Germany. The DAAD (German Academic Exchange Service) offers various scholarships, and many universities and foundations also provide financial support. Research and explore scholarship options that align with your eligibility and field of study.
Written by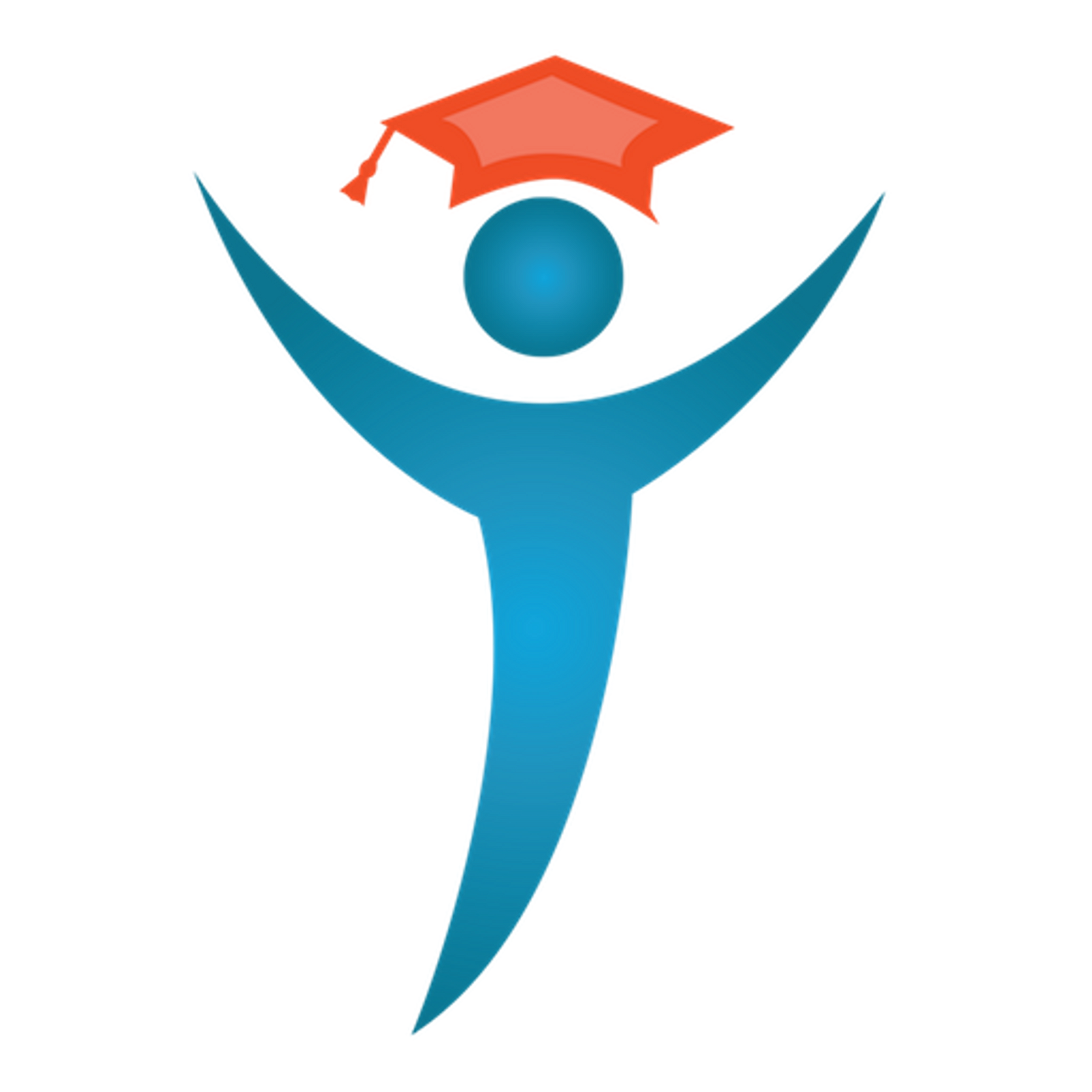 MS in Germany
Your trusted consultancy for pursuing higher education in top German Public Universities.