Introduction
Embarking on a Master's program in Germany is a dream for numerous international students, and one of the key steps in the application process is excelling in the GMAT (Graduate Management Admission Test). In this guide, we will delve into all aspects of the GMAT for Master's Application in Germany, including eligibility criteria, fees, and the syllabus required for pursuing a Master's degree in Germany. Furthermore, we will provide invaluable tips, strategies, and insights to help you perform exceptionally well in the GMAT and significantly enhance your chances of securing admission to your desired Master's program.
What is GMAT?
The Graduate Management Admission Test (GMAT) is a standardized exam designed to assess the aptitude and skills of individuals aspiring to pursue postgraduate level management education, such as an MBA (Master of Business Administration) or other business-related Master's programs. Business schools and universities worldwide widely accept it as a reliable measure of a candidate's readiness for advanced business studies.
Eligibility for GMAT for Germany
The GMAT is an internationally recognized exam and does not have specific eligibility criteria based on the country where you plan to pursue your Master's degree, including Germany.
To determine if you are required to take the GMAT for your Master's application in Germany, you should consider the following factors:
Program Requirements:
Check the specific requirements of the Master's programs you are interested in. Some programs may explicitly state that a GMAT score is required or recommended, while others may not.
Field of Study:
While the GMAT is commonly associated with business-related programs, it may be optional for some fields of study.
University Policies:
Different universities in Germany may have varying policies regarding GMAT requirements. Some universities may have specific criteria for certain programs or waive the GMAT requirement based on other qualifications, such as relevant work experience or academic achievements. It is advisable to visit the official websites of the universities or contact their admissions offices directly for the most accurate and up-to-date information.
Registration Process for GMAT in Germany
If you plan to take the GMAT for your Master's application in Germany, it's essential to familiarize yourself with the registration process. The Graduate Management Admission Council (GMAC) manages the GMAT's registration process. Here are the steps to register for the GMAT in Germany:
1. Create an Account:
Visit the official GMAT website (
www.mba.com
) and create a user account. Provide the required information, including your details and contact information. Creating an account will allow you to access various resources, register for the exam, and receive updates related to the GMAT.
2. Select Test Center and Date:
The GMAT is administered at various test centers in India, including major cities such as:
New Delhi
Mumbai
Bangalore
Chennai
Kolkata
Hyderabad
Pune
Ahmedabad
Jaipur
Chandigarh
Choose a test centre convenient for you and select a suitable date for the exam. Remember that test dates may fill up quickly, so it is advisable to register well in advance.
3. Review Fees and Payment:
Familiarize yourself with the registration fees for the GMAT. The prices are subject to change, so checking the latest fee structure on the GMAT website is recommended. Payments can be made online using credit or debit cards during registration.
4. Provide Identification Details:
During registration, you will be required to provide valid identification documents. Ensure that you have a valid passport, as it is the most commonly accepted form of identification for the GMAT. The name on your registration must match the name on your identification documents.
5. Accommodation Requests:
If you have any particular accommodation needs due to a disability or medical condition, you can request accommodations during the registration process. GMAC provides reasonable accommodations to ensure equal access to the exam for all test-takers.
6. Review and Confirm Registration:
Carefully review all the information you have provided during the registration process. Double-check the test center, date, and personal details to ensure accuracy. Once you have reviewed and confirmed the registration, submit your registration for processing.
7. Receive Confirmation:
After submitting your registration, you will receive a confirmation email containing essential details such as the test date, location, reporting time, and other relevant instructions. Keep this email for future reference, and note the test details.
Exam Dates and Fees for GMAT
The Graduate Management Admission Test (GMAT) offers flexibility regarding test dates, allowing you to choose a time that suits your schedule. Here's an overview of the exam dates and fees for the GMAT:
Exam Dates:
The GMAT is available throughout the year, and test dates are typically offered on multiple occasions each month.
You can choose a test date based on your preparation timeline and the application deadlines of the business schools or universities you are interested in.
To view available test dates and locations, visit the official GMAT website (www.mba.com) and use the test centre locator tool.
Registering well in advance is advisable, as test dates can fill up quickly.
Exam Fees:
The GMAT fees are subject to change, so it is recommended to check the latest fee structure on the GMAT website.
In September 2021, the GMAT exam fee is approximately $250 (USD).
Additional fees may apply for rescheduling or canceling your exam.
Accepted payment methods for the exam fee include credit or debit cards.
GMAC periodically offers promotional pricing or discounts on the exam fee, so it's worth checking for any ongoing offers when registering for the GMAT.
Exam Pattern
To excel in the GMAT and increase your chances of clearing the exam, it's essential to understand the exam pattern. The (GMAT) consists of several sections that assess different skills. Familiarizing yourself with the exam pattern will help you prepare strategically and effectively. Here is an overview of the exam pattern for the GMAT in Germany:
| | | | |
| --- | --- | --- | --- |
| GMAT Section | Number of Questions | Time Allotted | Question Types |
| Analytical Writing | 1 | 30 minutes | Analyze an argument and write an essay |
| Integrated Reasoning | 12 | 30 minutes | Interpret data from multiple sources |
| Quantitative Reasoning | 31 | 62 minutes | Problem-solving and data sufficiency questions |
| Verbal Reasoning | 36 | 65 minutes | Reading comprehension and critical reasoning |
Syllabus for GMAT
Analytical Writing Assessment (AWA)
The Analytical Writing Assessment section of the GMAT evaluates your ability to analyze an argument and express your thoughts effectively in written form. You will be presented with an idea and required to critique it within a specified time frame. Your essay will be scored based on the quality of your analysis, logical reasoning, clarity of expression, and adherence to the prompt.
Integrated Reasoning (IR)
The Integrated Reasoning section measures your ability to interpret and analyze complex data from various sources, such as tables, graphs, and multi-source reasoning. This section assesses your skills in data analysis, synthesis, and problem-solving. The team will include:
Interpretation of graphic presentations
Quantitative Reasoning
The Quantitative Reasoning section evaluates your mathematical problem-solving abilities. This section assesses your quantitative reasoning skills and knowledge to apply mathematical concepts to solve problems. It covers topics such as:
Verbal Reasoning
The Verbal Reasoning section assesses your reading comprehension, critical reasoning, and sentence correction skills. The syllabus for this section includes:
Reading comprehension: You will encounter passages on various topics and need to understand and analyze the content, draw inferences, and answer questions based on the course.
Critical reasoning involves evaluating arguments, identifying logical flaws, and drawing conclusions based on the given information.
Sentence correction: Questions in this area test your knowledge of grammar, sentence structure, and practical written expression.
Exam Duration
The total duration of the GMAT exam is approximately 3 hours and 30 minutes, including breaks. The specific time allocation for each section is as follows:
Analytical Writing Assessment: 30 minutes
Integrated Reasoning: 30 minutes
Quantitative Reasoning: 62 minutes
Verbal Reasoning: 65 minutes
Score Interpretation of GMAT for Germany
Understanding the score interpretation of the GMAT is crucial for evaluating your performance and assessing your competitiveness in the Master's application process in Germany. The Graduate Management Admission Test (GMAT) provides scores in different sections and an overall score. Here's a breakdown of the score interpretation for GMAT in Germany:
| | | |
| --- | --- | --- |
| GMAT Section | Score Range | Interpretation |
| Total GMAT Score | 200-800 | Higher score indicates stronger overall performance |
| Analytical Writing | 0-6 | Higher score reflects strong analytical and writing skills |
| Integrated Reasoning | 1-8 | Higher score showcases proficiency in data analysis |
| Quantitative Reasoning | 0-60 | Measures mathematical problem-solving abilities |
| Verbal Reasoning | 0-60 | Assesses reading comprehension and verbal skills |
How to prepare for GMAT?
Preparing for the GMAT requires a strategic and comprehensive approach. Here are some steps and tips to help you effectively prepare for the exam:
Understand the GMAT Format: Familiarize yourself with each section's exam structure, question types, and time allocation. This will give you a clear understanding of what to expect on test day.
Assess Your Skills: Assess your strengths and weaknesses in the tested areas, such as quantitative reasoning, verbal reasoning, and analytical writing. This self-assessment will help you tailor your preparation plan and focus on areas that require more attention.
Set a Study Schedule: Create a schedule that allows consistent and dedicated study time. Set realistic goals and allocate specific time slots for each section of the GMAT. Be disciplined and stick to your schedule.
Gather Study Materials: Obtain official GMAT study materials, including the Official Guide for GMAT Review, which contains practice questions and explanations. Additionally, consider using reputable GMAT prep resources like online courses, study guides, and practice tests.
Take Diagnostic Tests: Begin your preparation by taking a diagnostic test to assess your current level of performance. This will help you identify your strengths and weaknesses, allowing you to focus on areas that need improvement.
Focus on Conceptual Understanding: Develop a strong foundation in the tested concepts. Review fundamental mathematical principles, grammar rules, and critical thinking strategies. Understand the underlying concepts rather than relying solely on memorization.
Practice and Practice: The key to success on the GMAT is practice. Solve many practice questions to reinforce your skills and become familiar with the exam format. Gradually increase the difficulty level to challenge yourself.
Utilize Official GMAT Prep Materials: Use official GMAT practice tests and questions from the Graduate Management Admission Council (GMAC). These materials closely resemble the exam and provide valuable insights into the question types and difficulty levels.
Review and Analyze Mistakes: Carefully review your incorrect answers and understand why you made those mistakes. Identify patterns or recurring themes in your errors and strengthen those areas.
Simulate Test Conditions: Practice under timed conditions to simulate the test-day environment. This will help you manage your time effectively and build endurance for the exam.
Seek Additional Resources: Consider joining GMAT study groups, participating in online forums, or seeking guidance from tutors or mentors. Engaging with others preparing for the GMAT can provide valuable insights and support.
Take Full-Length Practice Tests: As you near the end of your preparation, take full-length practice tests to gauge your progress and get accustomed to the pacing and stamina required for the exam.
Manage Test Anxiety: Develop strategies to manage test anxiety, such as deep breathing exercises, positive affirmations, and visualization techniques. Practising mindfulness and maintaining a healthy lifestyle can also improve your overall test-day performance.
Conclusion
In conclusion, preparing for the GMAT for a successful Master's application in Germany requires a comprehensive and focused approach. By understanding the exam format, assessing your skills, and setting a study schedule, you can effectively prepare for the GMAT. Gathering official study materials, taking diagnostic tests, and practising a wide range of questions are essential steps in your preparation.
With this ultimate guide, it's time to begin your GMAT preparation journey and unlock the gateway to a successful Master's application in Germany. Best of luck with your GMAT endeavours and your future academic pursuits!
FAQs
Q: How long should I study for the GMAT?
A: The duration of your GMAT preparation depends on various factors, such as your familiarity with the exam content, your target score, and your existing knowledge base. On average, allocating around 2 to 3 months for thorough preparation is recommended. However, this timeline can vary based on individual circumstances and study habits. Creating a study schedule that allows for consistent and focused practice is essential.
Q: What study materials should I use to prepare for the GMAT?
A: There are numerous study materials available for GMAT preparation, including official GMAT guides, online resources, and test prep companies' materials. It is advisable to use a combination of official GMAT materials, which provide authentic exam questions and practice tests, and additional resources that offer detailed explanations and strategies for each section. Use reputable GMAT prep books, online question banks, and interactive study platforms to supplement your preparation.
Q: Should I take a GMAT preparation course?
A: A GMAT preparation course can be beneficial, especially if you prefer structured guidance and expert instruction. A preparation course can provide a comprehensive study plan, access to practice tests, and valuable insights from experienced instructors. However, it is optional to enrol in a class, and many students succeed through self-study using high-quality study materials. Assess your learning style, time availability, and budget to determine if a preparation course suits you.
Q: How can I improve my time management during the GMAT?
A: Time management is crucial for success in the GMAT. To improve your time management skills, practice working on timed practice tests and simulate the exam environment as closely as possible. Learn to identify time-consuming questions and strategically allocate time-based on each section's weightage and difficulty level. It's essential to strike a balance between accuracy and speed. Regular practice and familiarity with different question types will help you manage your time during the exam more efficiently.
Q: Can I retake the GMAT if I am unsatisfied with my score?
A: You can retake the GMAT if you are unsatisfied with your score. However, certain restrictions exist on how often you can take the exam. As of the current GMAT policy, you can take the test up to five times within 12 months, with a maximum of eight attempts overall. Remember that some business schools consider your highest GMAT score, while others may average multiple scores. Check with the schools you're interested in to understand their policies regarding multiple GMAT attempts.
Q: How important is the GMAT score for admission to a Master's program in Germany?
A: While the GMAT score is essential to your application for a Master's program in Germany, it is not the sole determining factor for admission. German universities consider a holistic view of applicants, considering various aspects such as academic records, essays, letters of recommendation, and extracurricular activities. The GMAT score assesses your quantitative, verbal, analytical, and reasoning abilities, essential for success in a Master's program. However, each university may have different weightage and minimum score requirements, so it is advisable to research and understand the specific needs of your desired programs.
Q: Can I use the same GMAT score for applications to multiple universities in Germany?
A: Yes, you can use the same GMAT score for multiple university applications in Germany. Registering for the GMAT, you can select up to five programs to receive your official score reports. These score reports can be sent to the universities of your choice directly from the GMAT website. However, if you decide to apply to different universities after sending your initial score reports, you may need to request additional score reports for a fee.
Q: Is it possible to apply to a Master's program in Germany without taking the GMAT?
A: While the GMAT is commonly required for admission to Master's programs in Germany, not all programs have this requirement. Some universities may waive the GMAT requirement for certain programs or applicants who meet specific criteria, such as having relevant work experience or an advanced degree. It is essential to carefully review the admission requirements of your desired programs to determine if the GMAT is mandatory or if any alternative assessments are accepted.
Q: Can I take the GMAT online, or do I need to visit a test centre?
A: The GMAT is available in both online and test centre formats. The online GMAT, known as the GMAT Online Exam, was introduced as an alternative to the in-person test centre exam in response to the COVID-19 pandemic. The online exam offers flexibility and convenience, allowing you to take the test from the comfort of your own home. However, the availability of the online exam may vary depending on your location. It is recommended to check the official GMAT website for the most up-to-date information on the test format options and their availability in your region.
Written by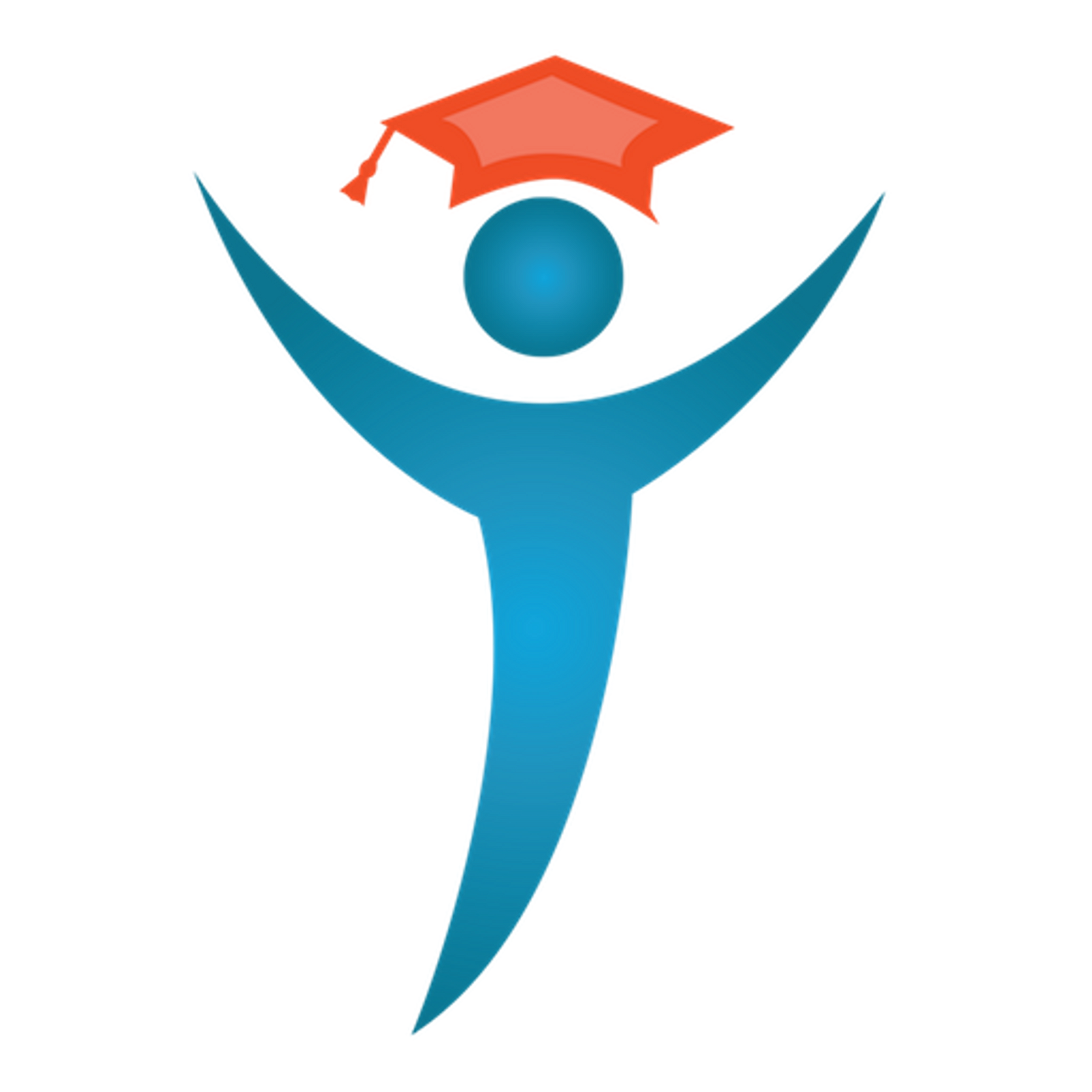 MS in Germany
Your trusted consultancy for pursuing higher education in top German Public Universities.